French Onion Dip – Everyone loves this appetizer! It's filled with cream cheese, onions, and Parmesan cheese and baked to perfection!

Update – This French Onion Dip was originally posted in 2013, but it needed some major updating because this dip is just too good to miss!
There are certain recipes on this ol' blog of mine that would just make me so sad if my readers missed them. Several of my recipes from my first year of blogging need a little TLC, so I am working on that as I can. This French Onion Dip is one of those. The original photos just did not do it justice. It's one of those appetizers that gets gobbled up, and people are always asking for the recipe.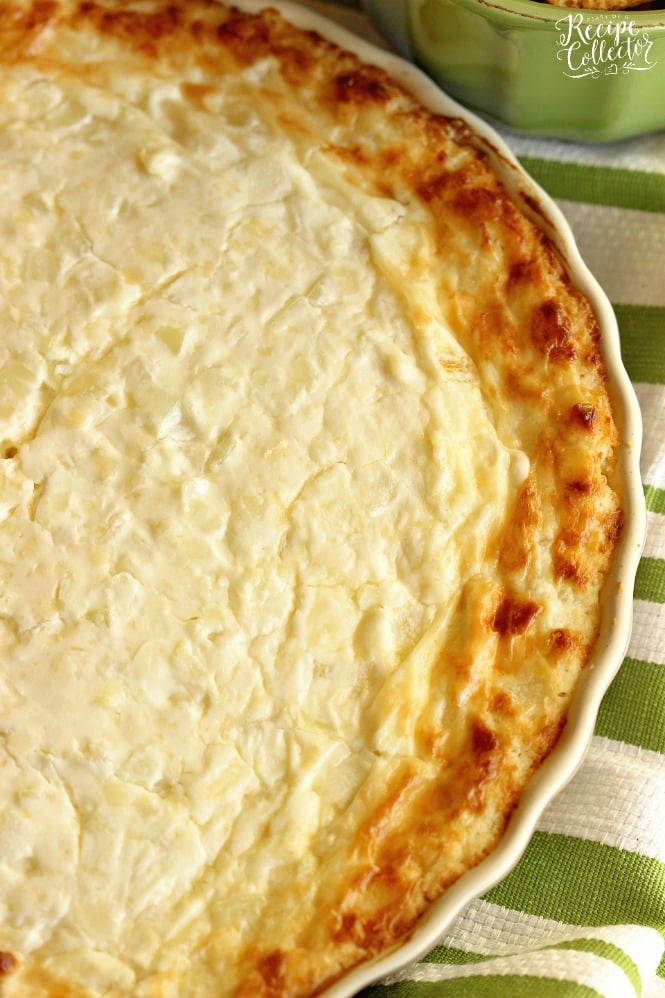 In fact, I made it the other day for our Mardi Gras Ball, and it went pretty darn fast! I think the best way to serve it is with pita chips because they are hearty enough to stand up to the dip…and because they are just so darn good!
It's also one of those great year-round recipes perfect for summer barbecues, pool parties, all the way to the holidays.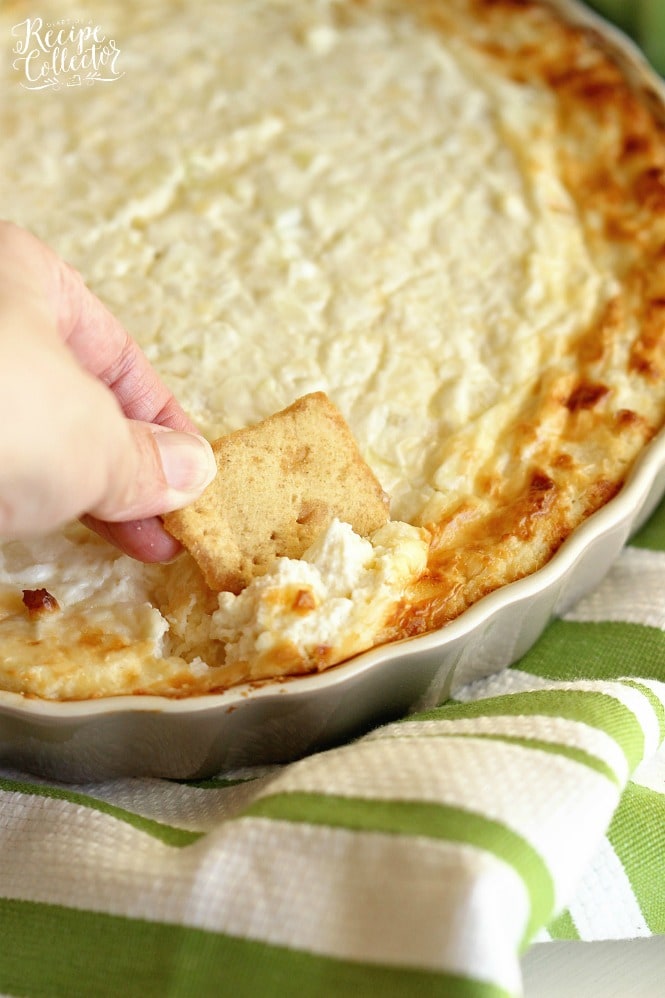 It's definitely one you want in your stash of recipes for sure!
I also love that it can be halved easily if you want just a small version because the original recipe does feed a crowd….it does have 3 blocks of cream cheese in it after all. I wouldn't recommend sitting down for a midnight snack with it either. But a few chips and dip at a party in moderation are fine in my book!
Hope you enjoy!!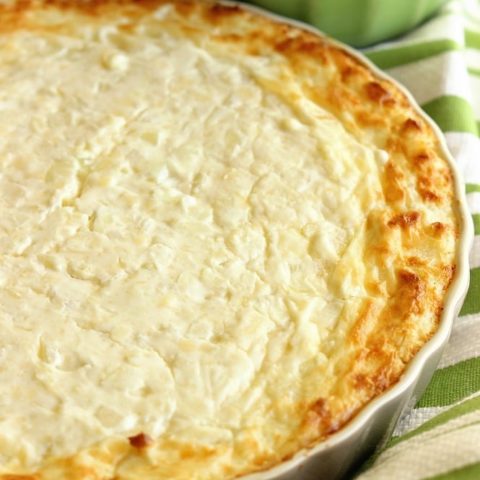 French Onion Dip
Ingredients
3 8oz. blocks of cream cheese
1/2 cup mayo
1 12 oz bag frozen onions
1 1/2 cups shredded Parmesan cheese
Pita chips
Instructions
Mix all ingredients with a hand mixer.
Spread mixture into a baking dish. Bake at 350 degrees for 40 minutes or until edges are brown,
Serve with pita chips.
Notes
I usually bake it in a 10 inch round tart dish, but you could also use a 10 x 7 casserole dish.
The recipe can also be halved easily if you have a small number to serve.
Recommended Products
As an Amazon Associate and member of other affiliate programs, I earn from qualifying purchases. This helps us keep our blog running efficiently and allows us to create more recipes for you.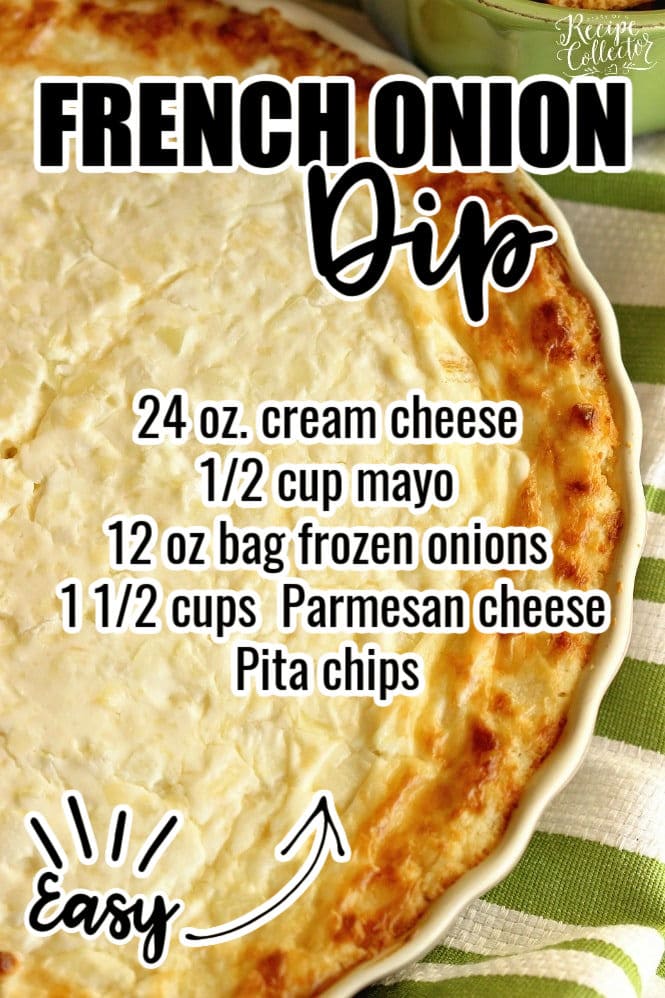 You can find a round tart baking dish similar to mine HERE.
Looking for other dip recipes:
Skinny Chicken Taquito Dip