Cranberry White Chocolate Oatmeal Bars – A super easy cookie bar filled with dried cranberries, white chocolate chips, pecans, and oatmeal.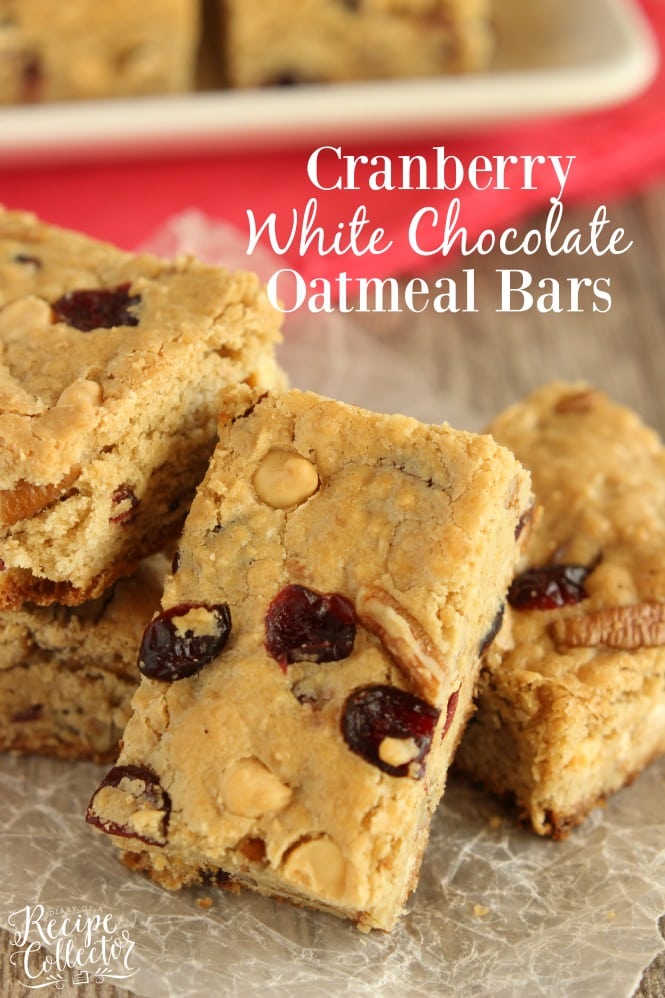 So which do you prefer?  Cookies or cookie bars?  It's a tough call for me.  I love adore cookies, but I love how easy cookie bars are.  No need for multiple pans, chilling the dough, or setting that timer in between the batches.  It's all about pouring them into one pan and then your done.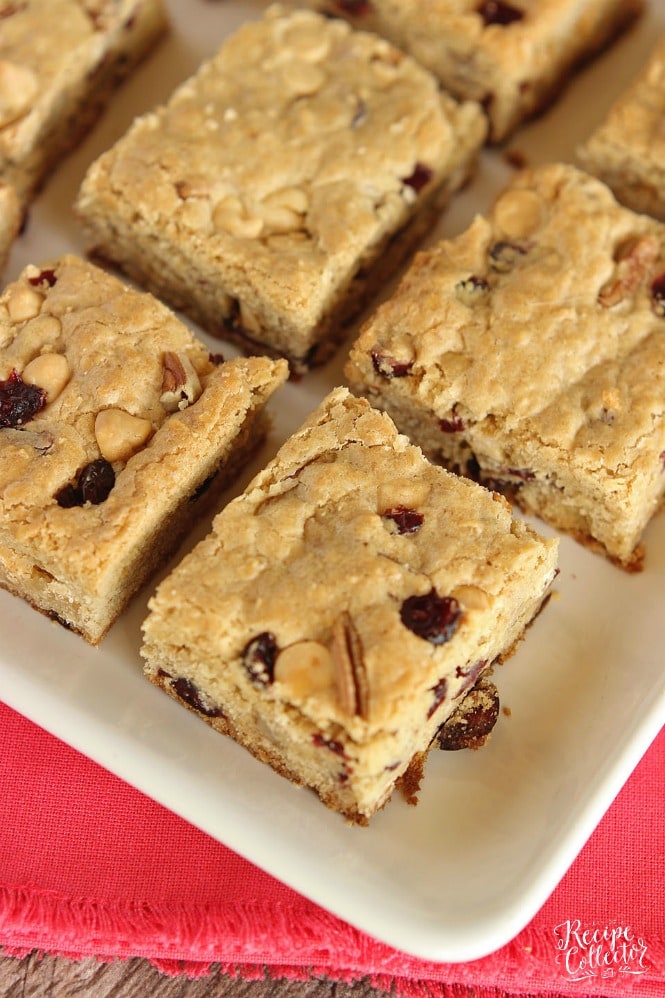 I don't know about y'all, but I need stuff to be easy lately.  My calendar for next week alone is not looking like I'll be productive at home.  It's the week before school gets out for the Christmas break, and I'll be running the roads trying to get everything accomplished before I have all the kids at home.  Plus we have about 4 things going on at school.  It was always my favorite week as a teacher.  There are class parties, pajama days, movies, and that wonderful feeling of Christmas in the air!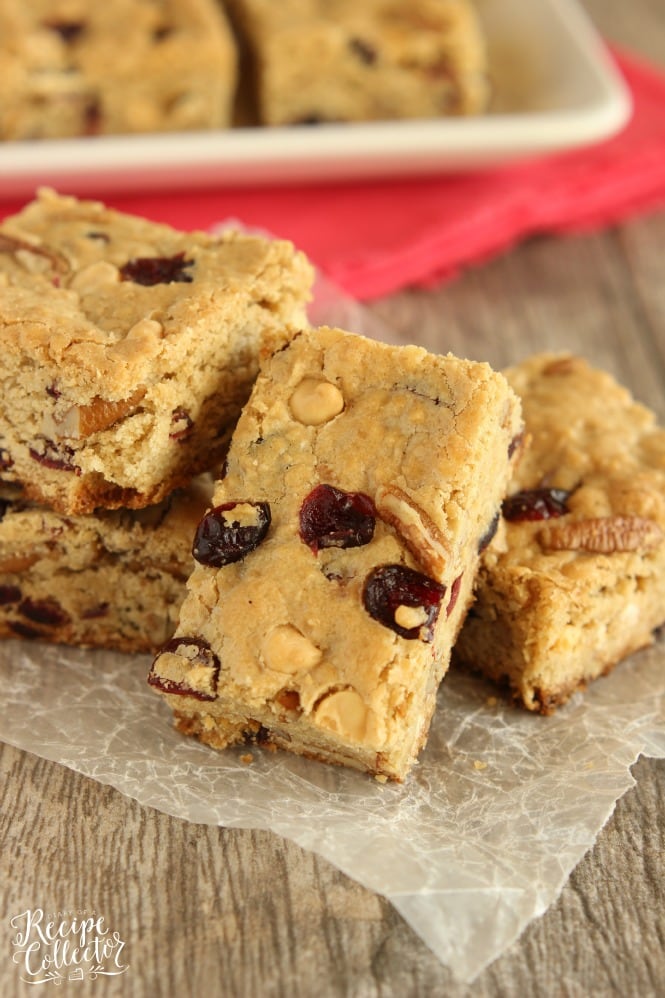 So with the schedule being hectic, I'm all about an easy dessert.  These are yummy and thick.  They are perfect with a glass of milk!  And if you've never tried cranberry and white chocolate together, you are totally missing out!  They are a perfect combination!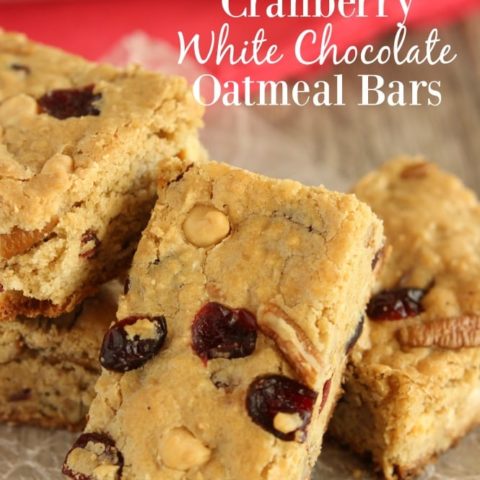 Cranberry White Chocolate Oatmeal Bars
Ingredients
2 sticks butter, softened
3/4 cup granulated sugar
3/4 cup light brown sugar
2 1/2 cups oats (instant)
1 1/2 cups flour
1 tsp baking soda
1 tsp salt
2 eggs
2 tsp vanilla extract
1 cup white chocolate chips
1 cup dried cranberries
1 cup chopped pecans
Instructions
Line a 13 x 9 pan with foil, making sure foil goes up sides of pan for easy removal after baking. Spray with cooking oil spray. Preheat oven to 350 degrees.
Beat butter and sugars with a mixer until combined and creamy. Add oats and beat to combine. Add flour, baking soda, and salt. Beat to combine thoroughly. Add eggs and vanilla and beat until thoroughly combined again.
Stir in pecans, cranberries, and white chocolate chips.
Pour mixture into foil-lined pan. Bake for 30 to 35 minutes or until edges are set and center is soft.
Recommended Products
As an Amazon Associate and member of other affiliate programs, I earn from qualifying purchases. This helps us keep our blog running efficiently and allows us to create more recipes for you.
Looking for other cookie bar recipes?
Gooey Brown Sugar Chocolate Chip Bars