Grab the napkins and get ready for great Fall breakfast treat with these Caramel Pecan Spice Muffin with applesauce.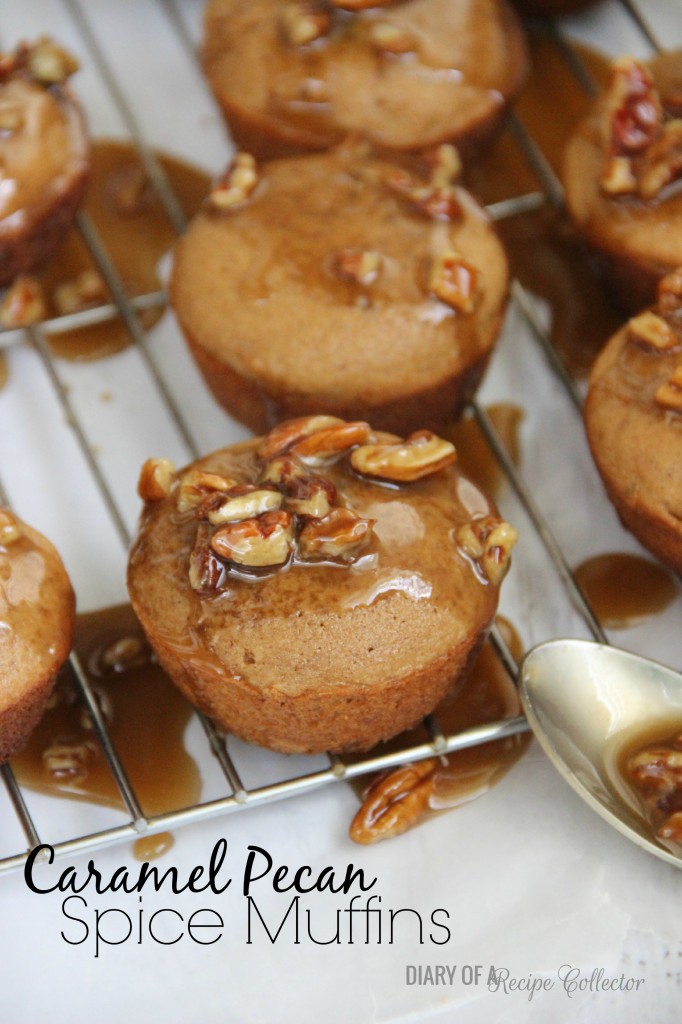 How was your weather this weekend?  Did it feel like Fall where you live?  Because it finally did down here in Louisiana!!  Hello October!!  Whoop Whoop!  It was absolutely GORGEOUS!  I just felt like I needed to be outside enjoying it.  I wish we could have Fall and Spring all the time.
Something about the crisp air makes me want all those comfort foods too!  These spice muffins  are perfect for this time of year!  Make a batch and take them to your co-workers or treat your kids.  Either way, everyone will enjoy them!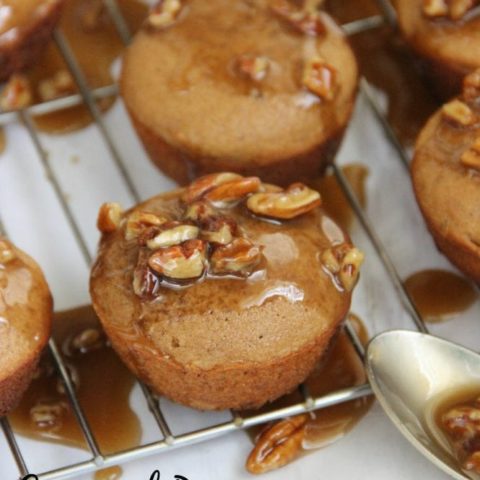 Caramel Pecan Spice Muffins
Ingredients
1 spice cake mix
1 1/2 cups applesauce
3 eggs
3/4 cup chopped pecans
1/2 cup raisins
2/3 cup brown sugar
1/2 cup corn syrup
1/4 heavy cream
2 tbsp butter
1/4 cup chopped pecans
1/2 tsp vanilla
Instructions
Preheat oven to 350.
Spray muffin tin with cooking spray.
Beat cake mix, applesauce, and eggs for 2 minutes.
Stir in raisins and pecans.
Bake for 15 to 20 minutes or until toothpick inserted in center comes out clean.
Once muffins are ready, make the caramel glaze: Mix brown sugar, corn syrup, heavy cream, and butter in a saucepan. Bring to a boil over medium heat, stirring constantly. Turn off heat. Stir in pecans and vanilla. Let cool for about 15 minutes.
Remove muffins from tin to a cooling rack with wax paper under it. Drizzle glaze over muffins.
Store in an airtight container.
Recommended Products
As an Amazon Associate and member of other affiliate programs, I earn from qualifying purchases. This helps us keep our blog running efficiently and allows us to create more recipes for you.
Other recipes you might enjoy:
Mini-Maple Dipped Pumpkin Muffins