Wyndham Grand Orlando Resort Bonnet Creek Family Disney Trip – Highlighting our stay at this beautiful resort just minutes from all the Disney World Parks! Plus check out our resort video!
I'm so excited to share all the details of this beautiful Wyndham Grand Bonnet Creek with you guys! When I posted pictures on Instagram and Facebook, you guys were super curious where this beautiful lush property was near Disney World.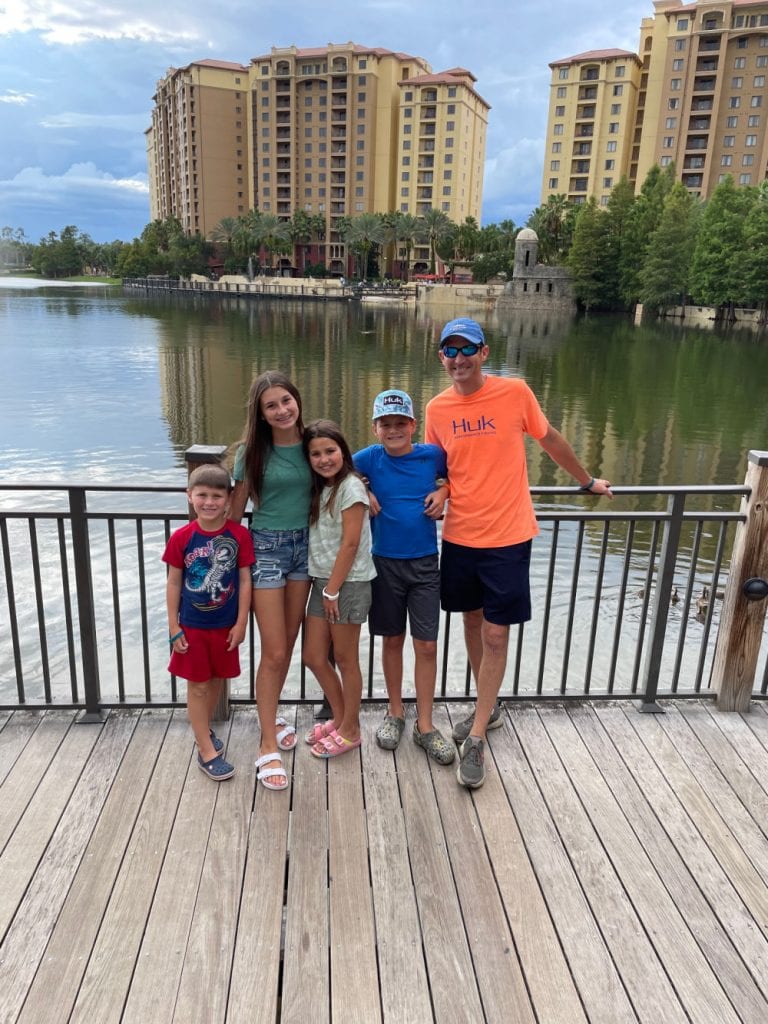 Well, I'm happy to tell you we were right in the middle of Disney everything next to all the Disney World resorts and parks!! Check out the video too!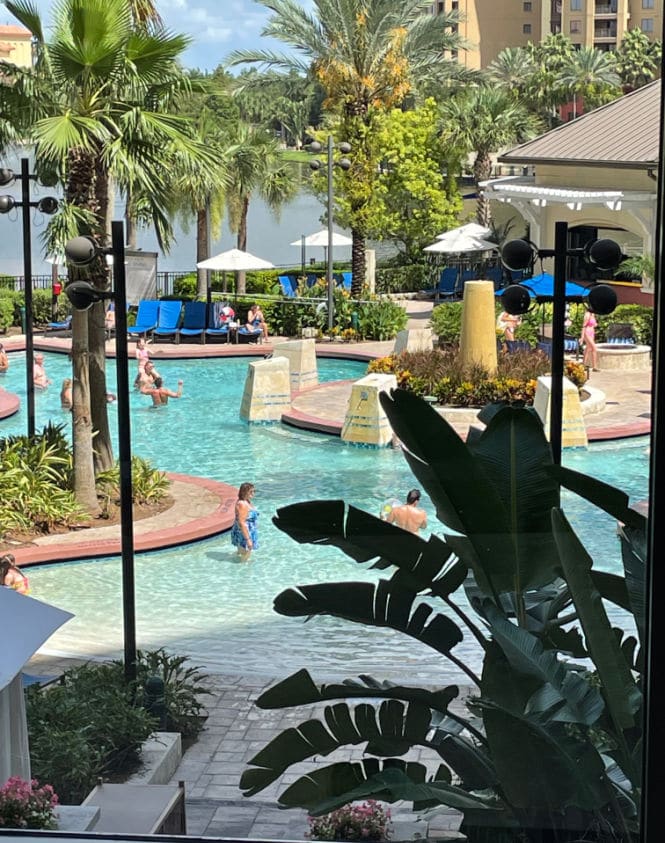 We had been wanting to try a Disney trip in a non-Disney hotel to save some money, but I didn't want to sacrifice our time driving too far. This resort was the perfect solution!!
It has 5 pools and a lazy river! We spent most of our time at the coolest Pirate Ship Pool where even my big kiddos had fun! We even got to hear some live music sitting by the pool!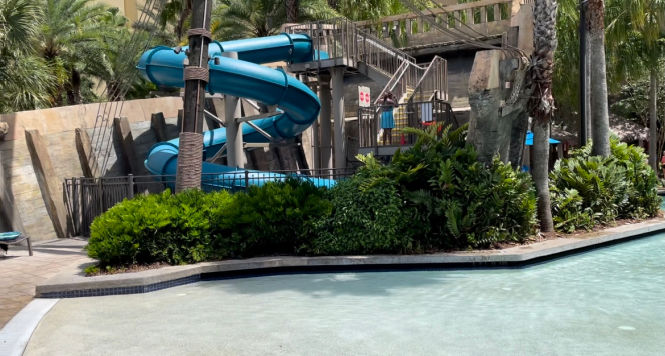 And y'all know I'm all about the food! When we got there, I had an amazing cheeseburger and frozen sangria and Back Bay Pool Bar and Grill!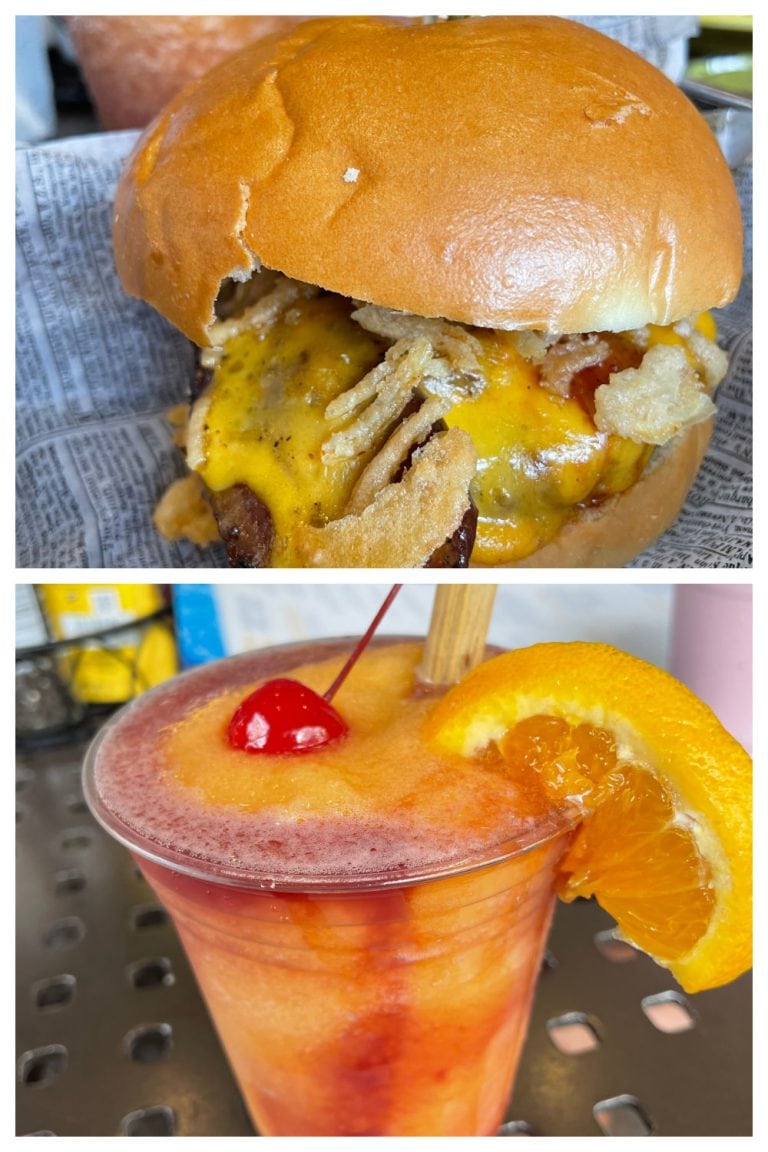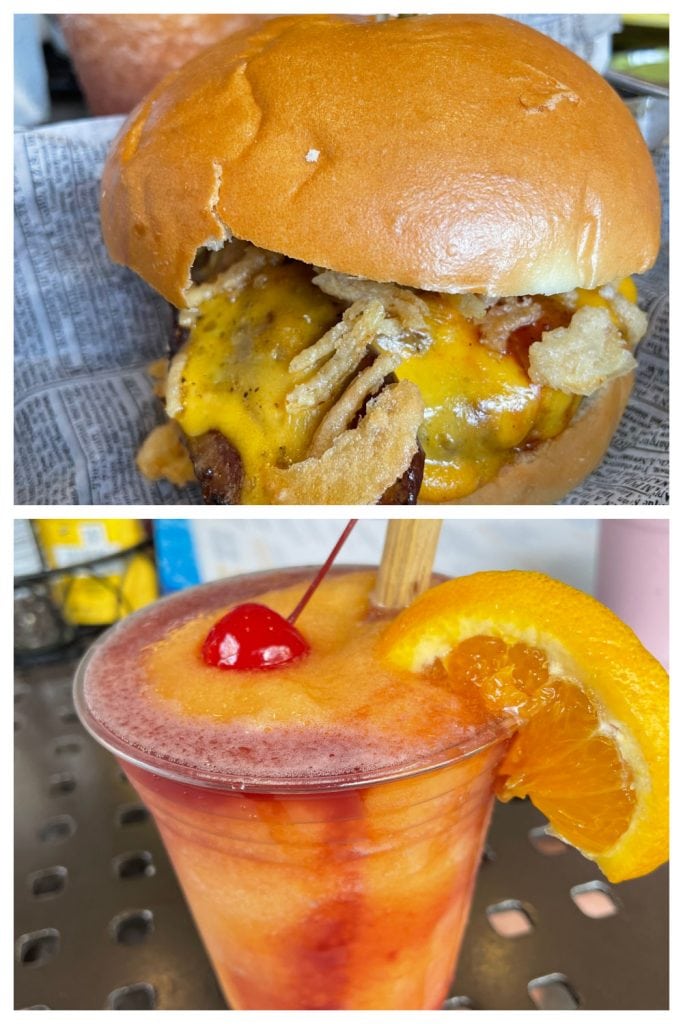 They also have a nicer restaurant inside, Deep Blu Seafood Grille, a hotel bar, and a barista, which we visited often! I love it when my hotel has Starbucks!! We even had a yummy breakfast buffet at Tesoro Cove in the hotel. I've got to have at least one breakfast buffet while on vacation!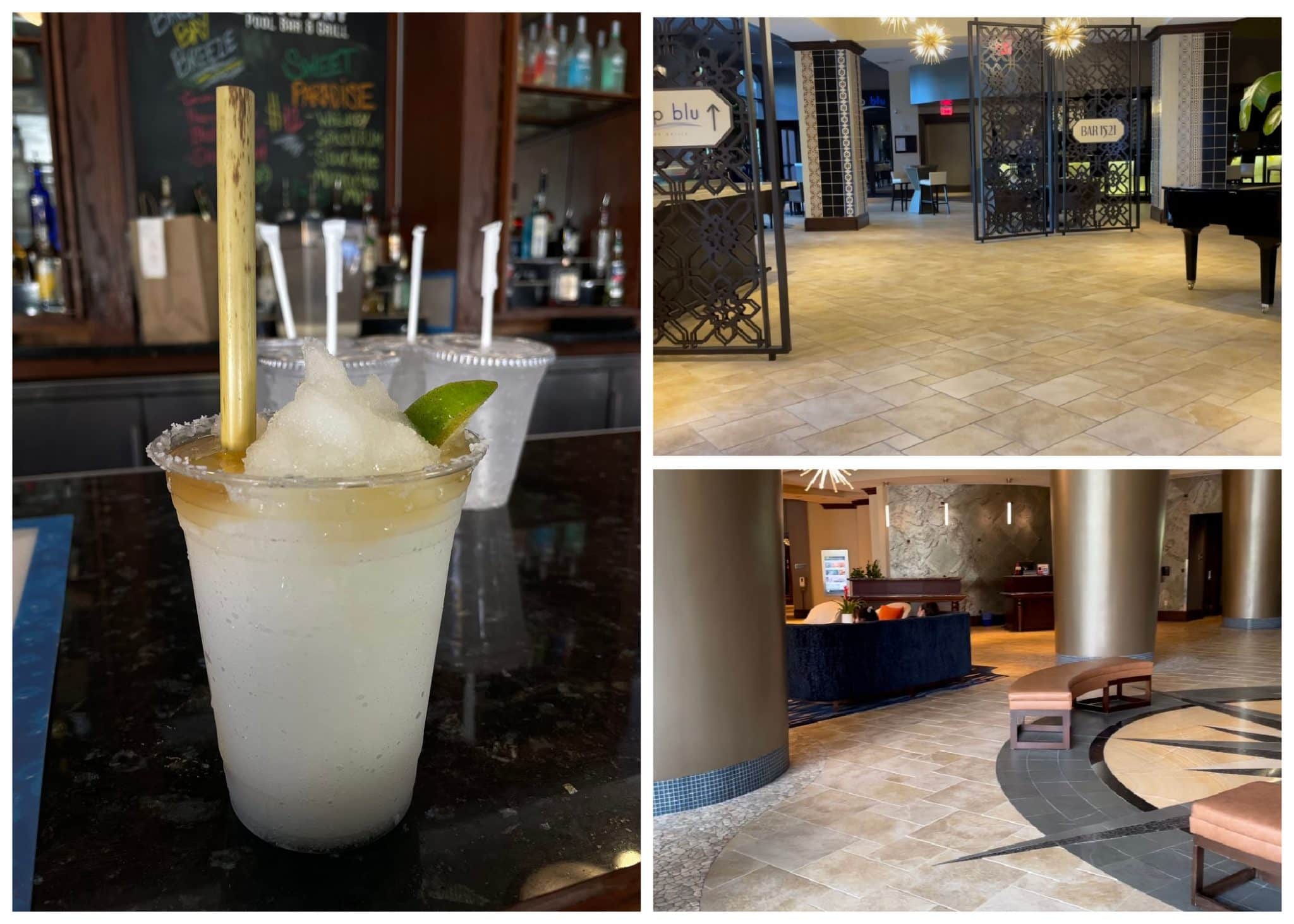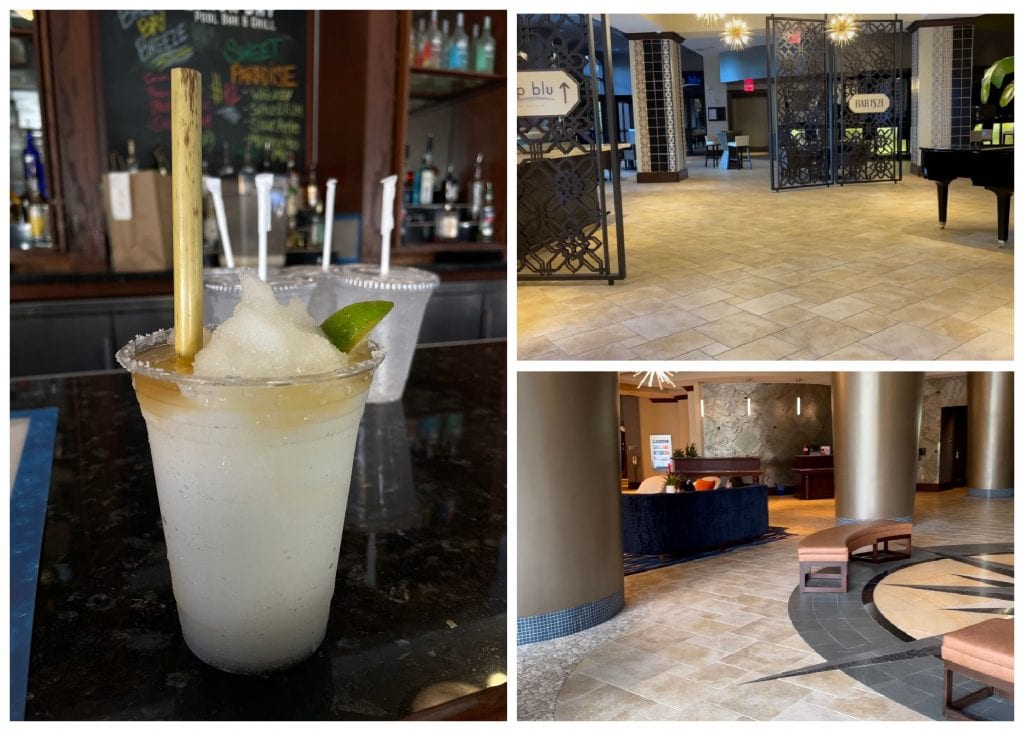 Other good things to know about the Wyndham Grand Orlando Resort Bonnet Creek:
They do provide a Disney shuttle service to all the parks!
They have mini-golf, pool, ping-pong, corn-hole, and shuffle board too!
All the staff was super kind and very accommodating.
Housecleaning did an excellent job and even left some cute little touches for the kids.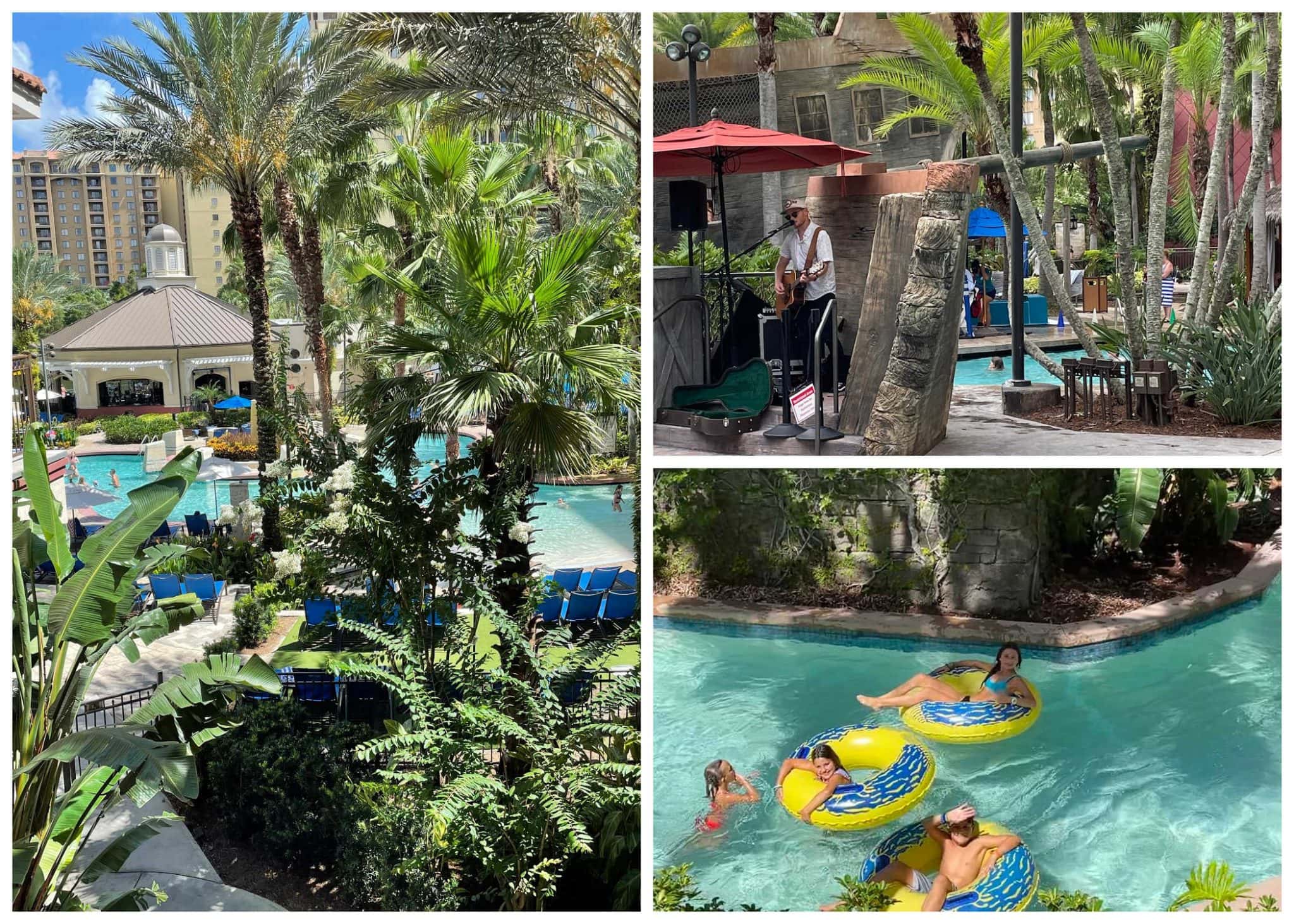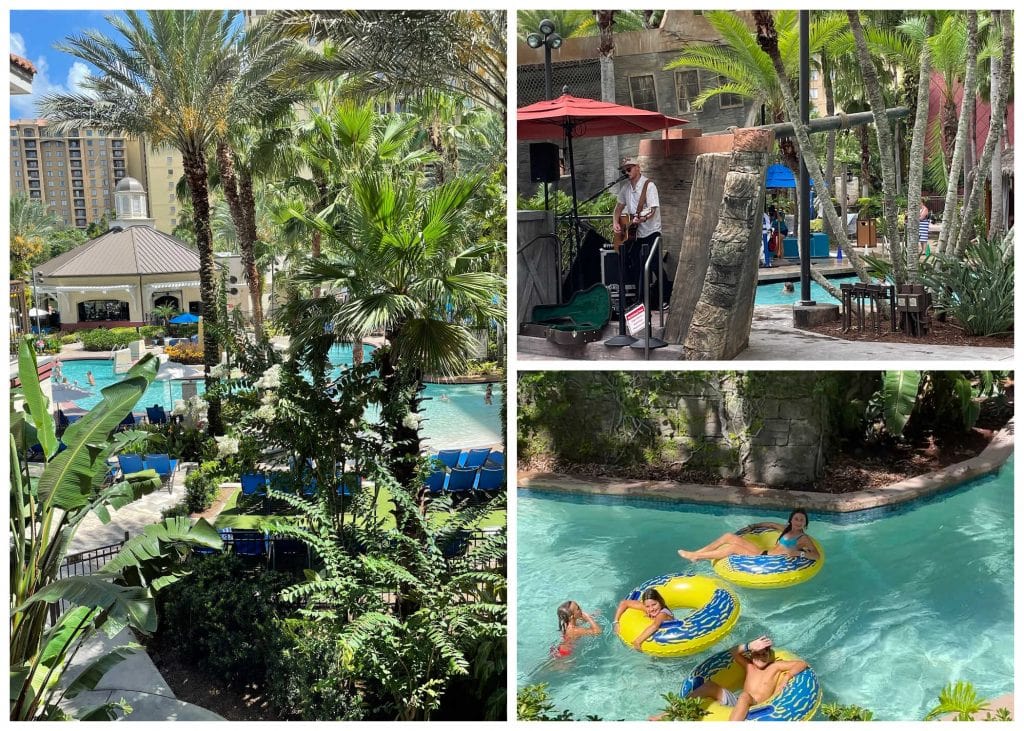 We loved our stay at this resort, and we will definitely be doing this one again. Overall, it was super convenient for a Disney vacation, and gave us a little chance to have some tropical downtime in the midst of our busy Disney vacation!
Check out our resort video:
Read all about our Disney World Surprise here!