This shop has been compensated by Collective Bias, Inc. and its advertiser. All opinions are mine alone. #MARVELSnackBar #CollectiveBias
Superhero Lunch Box with Free Lunch Box Notes – A fun MARVEL superhero-themed lunch box and you can print fun Superhero Lunch Box Notes for your little superheroes!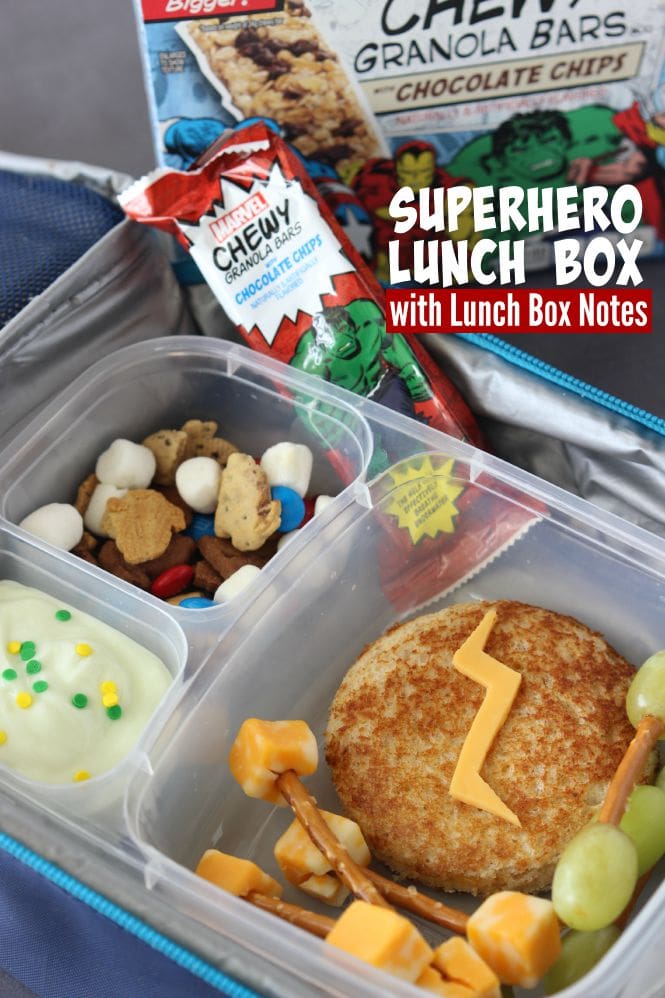 Do you have any superheroes in your house?  How about any children who love them?  We do for sure!  My oldest son can tell you so much about all the superheroes.  He is definitely a young MARVEL enthusiast!  From books to games to costumes, he's got it all.  I'm even thinking about giving both my boys a superhero-themed bedroom in the near future.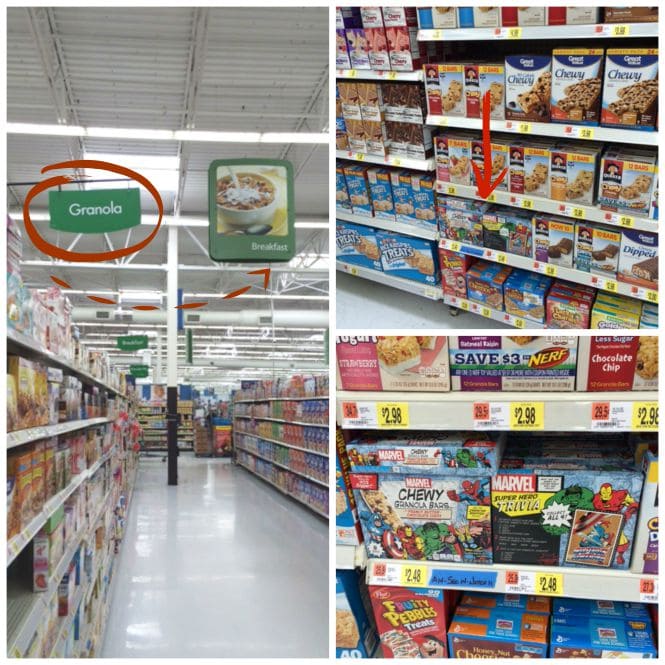 Well now at Walmart, you can find these MARVEL Granola Bars in Chocolate Chip and Peanut Butter Chocolate Chip.  I knew these would be perfect for my little guy and for a superhero-themed lunch box.  I also made some fun lunch box notes to go with it!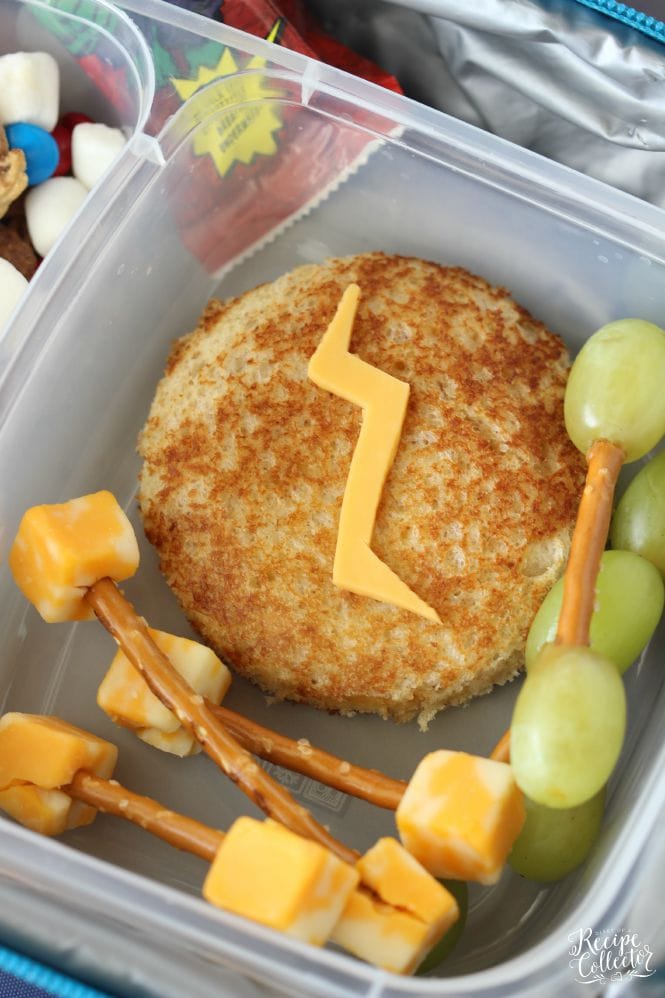 I started off making some Cheese & Pretzel Muscle Builders and Grape & Pretzel Muscle Builders.  Next I made a Flash Grilled Cheese.  My little guy is going to be so impressed that mommy knows who Flash is and that he has his shield in the form of a grilled cheese!  #coolmom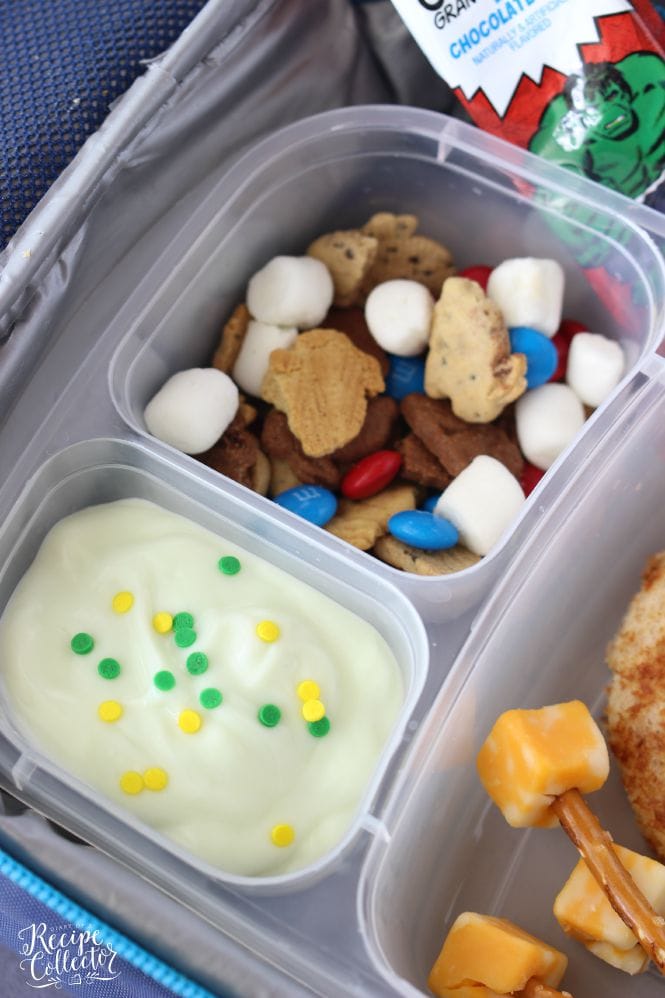 Then I made a quick Captain America Snack mix with graham crackers, red & blue candies, and mini marshmallows and a fun Hulk-Smash Yogurt with lime-flavored yogurt and sprinkles.
Tips to prepare this lunch quicker:
-Prepare the Captain America Snack Mix in advance and place in baggies.
-I portion out the yogurt into the bento containers and freeze it.  That morning, I take out the container and add the rest of the lunch items to it.  If not using a bento container, you can freeze yogurt in individual cups with lids.
-Prepare the pretzels separate from the cheese and grapes in little storage bags.  When it's time to get the lunch box in the morning, just grab the pretzels bag and the grape and cheese cube bag and pack it in the lunch box.  Your little superhero can build his muscle builders while he or she eats!!  Now they have an excuse to play with their food!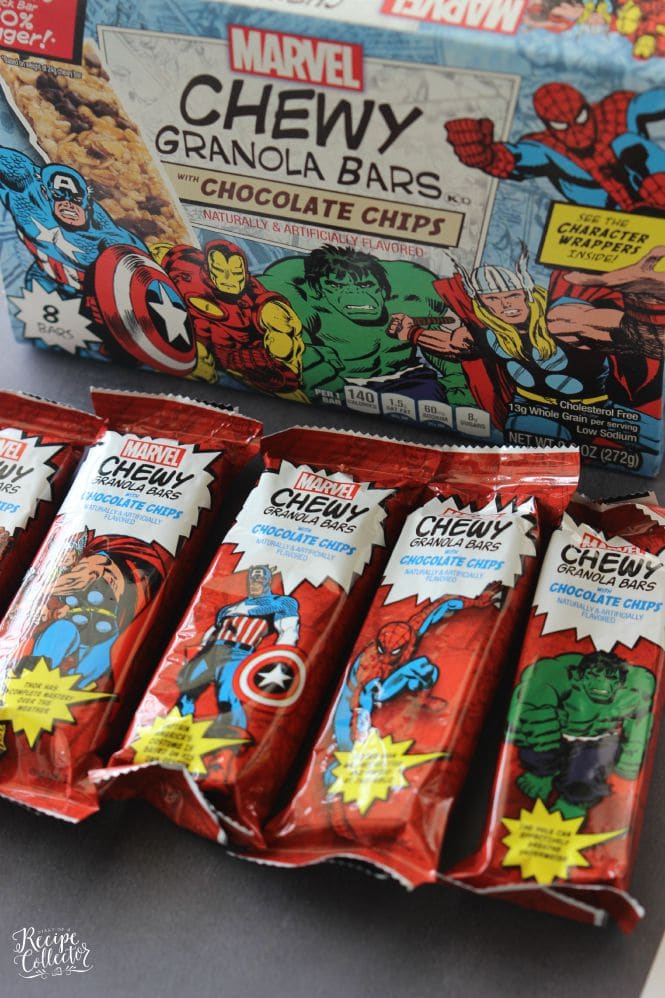 But I think what he will be most excited about will be these MARVEL Granola Bars.  Each one has a different character with a message.  There are 6 different wrappers: Captain America, Hulk, Spider Man, Iron Man, Black Widow, and Thor.  Plus, these granola bars are not your average size granola bar.  They are 40% bigger.  On the package you can find 4 collector cards – Hulk, Iron Man, Hawk Eye, and Spider Man.  We can cut them out and collect them all!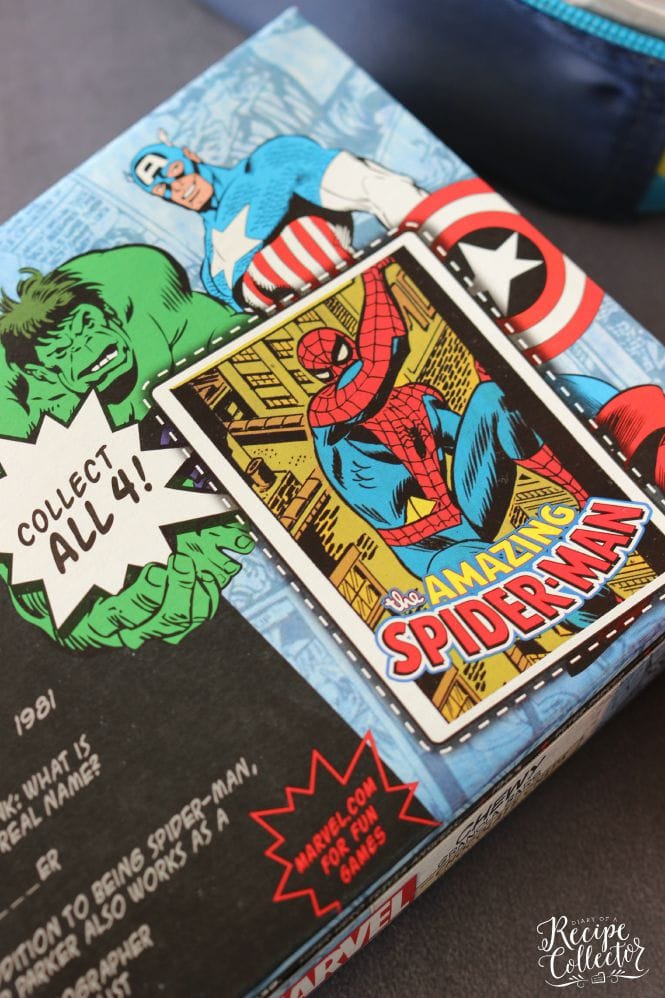 Don't forget to cut out a cute little superhero lunch box note!  I secretly like to include these to encourage my little guy to read!  I know if it has a superhero's message, he will surely want to figure out what it says.
Have fun creating a Superhero Lunch Box for your children, and don't forget to print your own Lunch Box Notes below.
Be sure to check out how to make your child's lunch SUPER and visit the MARVEL hub for a TON of great ideas!  I'd also love to know which MARVEL hero would be your child's number one pick in their lunch box!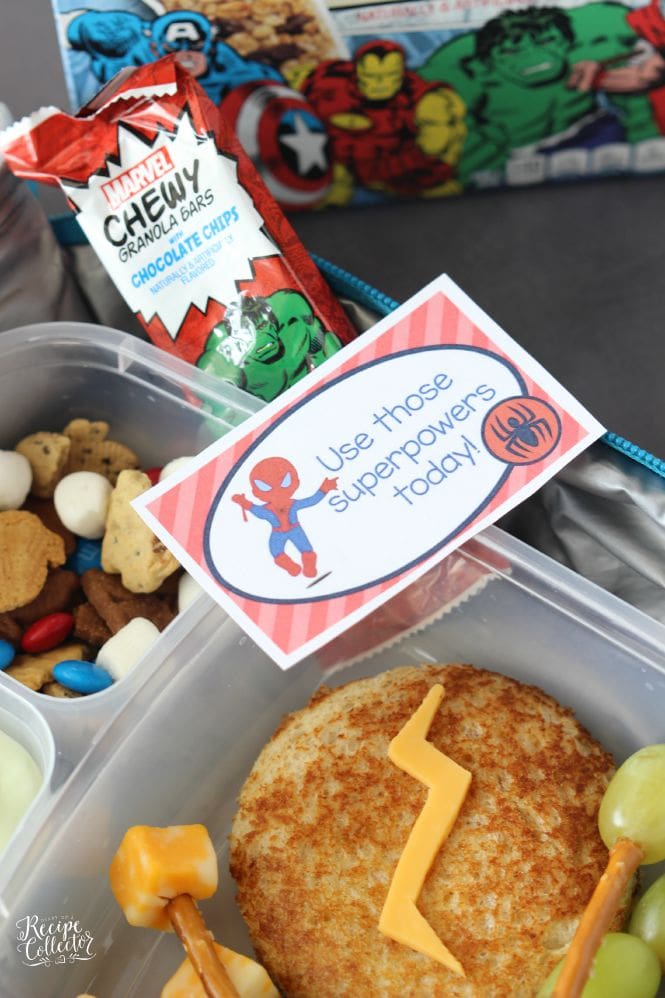 Click here to print the Superhero Lunch Box Notes.