Well hello there Friday!!  So glad you are here!  And it's time for another edition of Pins I'm Loving!  This is a post where I share some of my favorite pins on Pinterest.  I have so many, so I can't wait to share them with you!  This month has a nice little variety for you too 🙂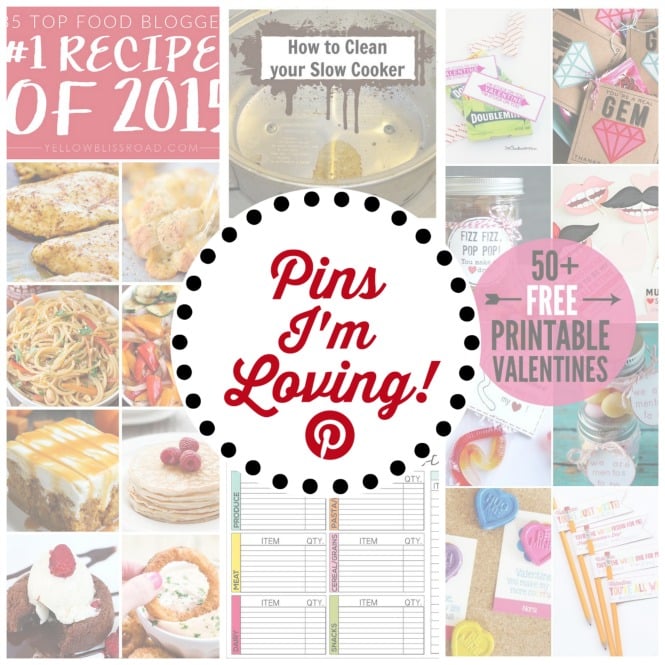 I love to find out what recipe is the most popular one on different sites!  I know it's already February and I'm still sharing stuff from 2015, but I wanted to make sure you had a chance to pin this one too!
This next one was a fun activity we did one day .  I always have sweetened condensed milk because let's face it, that stuff is liquid gold!  Did you know that it makes the shiniest paint too?  My kids loved painting with it!
This next pin is one of those handy ones you find on Pinterest!  And I can promise you, my slow cooker will be getting a workout in the near future.  Check out this post for the big reason why!
Pin it here!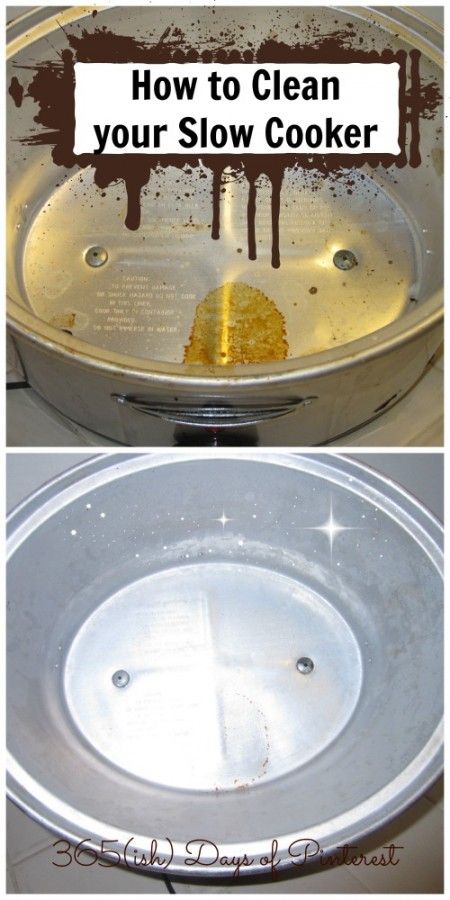 And I just realized that Valentine's Day is in a week!  Yikes!  We are into Mardi Gras right now, so sometimes Valentine's Day plays second fiddle.  So I've got to get on these right away!
And this final pin is one I use all the time!!  I shop so much faster when everything on my list is organized!
Pin it here!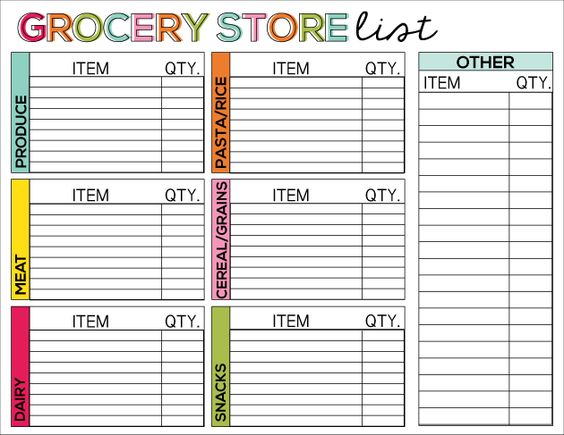 *photo credit
Thanks for pinning with me today.  Be sure to follow me on Pinterest where I love to be!!
You can find ALL RECIPES HERE.
For more ideas, follow me on FACEBOOK, PINTEREST, INSTAGRAM, TWITTER, AND PERISCOPE.
Get FREE recipes delivered to you by email: SIGN UP HERE!