My take on Bobby Flay's Bolo Burger with a fancy but so easy aioli sauce…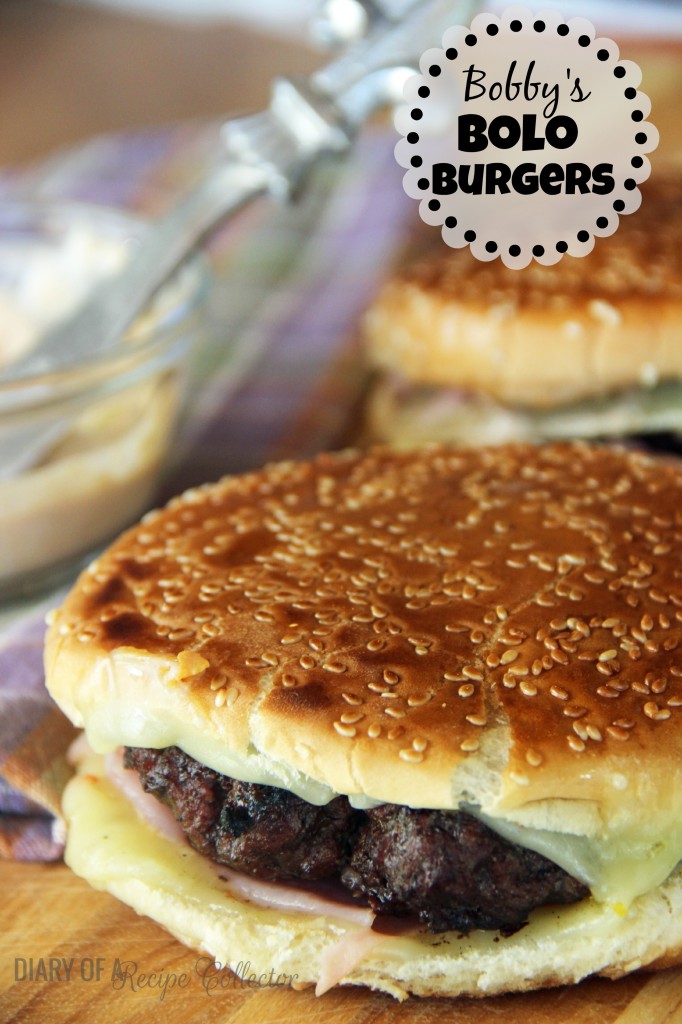 So I have Bobby Flay's Burgers, Fries, and Shakes cookbook, which I absolutely love!!  Every burger I've made has been a winner.  Yes, some of the ingredient lists may be a little long or include hard to find items, so I do have to do some tweaking to make them work.  However, they still come out super delicious and so gourmet!!
They are just so much fun to make on a Friday or Saturday night!
His recipes always include wonderful sauces and finishing touches.  They are so worth the extra step!!  For this aioli sauce, I replaced Piquillo peppers with Pepperocini peppers.  I also used regular smoked paprika instead of smoked Spanish paprika.
For the cheese, you can use pepperjack instead of Manchego (We tried both and liked them equally).
For the ham, you can use regular thinly sliced smoked ham instead of Serrano ham.
Give these a try, and you will be so glad you did!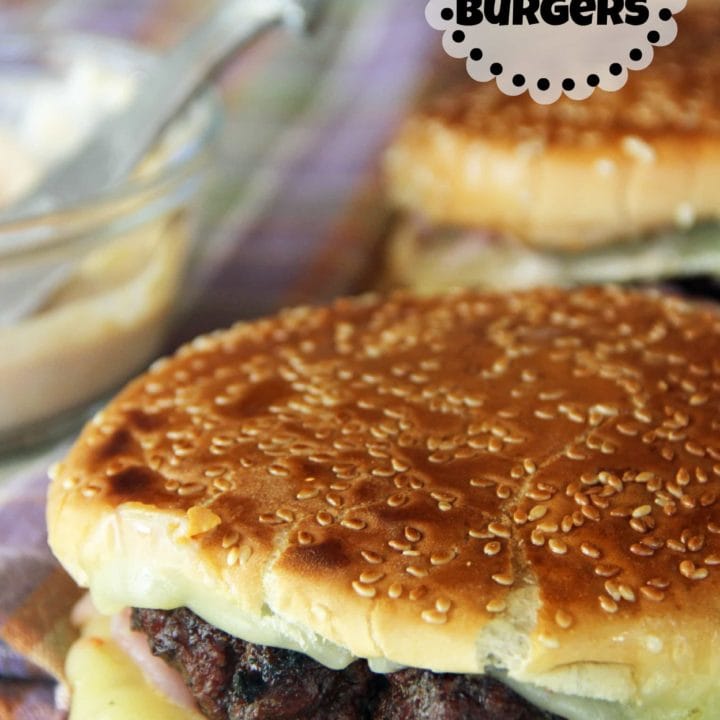 Bobby's Bolo Burgers
Ingredients
For the Aioli:
1/2 cup mayo
2 cloves garlic, chopped or 1 tsp jarred minced garlic
2 tbsp Pepperocini peppers
1 tsp smoked Paprika
1/2 tsp Kosher salt
For the burgers:
1 1/2 lb. ground beef (80/20)
Kosher salt and pepper
3 tbsp canola oil
4 sesame seed hamburger buns, toasted
4 slices of Manchego cheese or pepperjack
8 slices of Serrano ham or smoked ham
Instructions
Make the aioli: Mix the mayo, garlic, peppers, paprika, and salt in a food processor. Cover and refrigerate for at least 30 minutes.
Make 4 hamburger patties about 3/4 in. thick. Make a deep depression in the center with your thumb. Season with salt and pepper on both sides. Use 1 1/2 tbsp of canola oil to brush on both sides of patties. Grill the burgers over medium high heat until golden brown and slightly charred for about 5 minutes on the first side. Flip and grill on the other side for another 5 minutes or until desired doneness.
Assemble the burgers: Spread the bottom and top bun with aioli sauce. Top with a slice of cheese and a 2 slices of ham. Top with burger, another slice of cheese and 2 more slices of ham. Finally top with bun.
Brush bottom and top buns with olive oil. Place in pan over medium high heat. Press down on burger and grill until golden brown. I used another smaller skillet to help flatten bun. Flip and grill until the other side is golden brown and the cheese is melted. Serve while hot.
Notes
Adapted from Bobby Flay-Burgers, Fries, and Shakes
 Check out these too: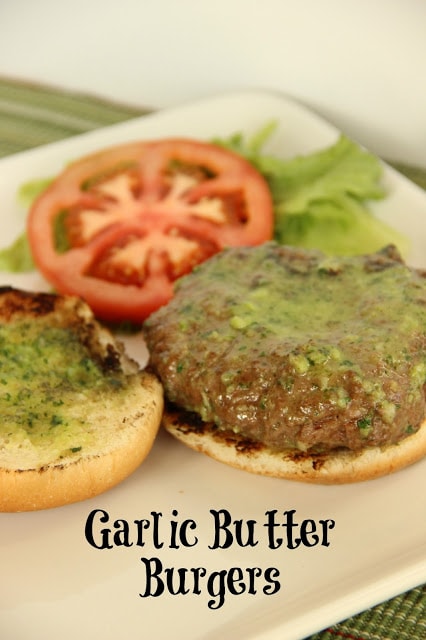 Garlic Butter Burgers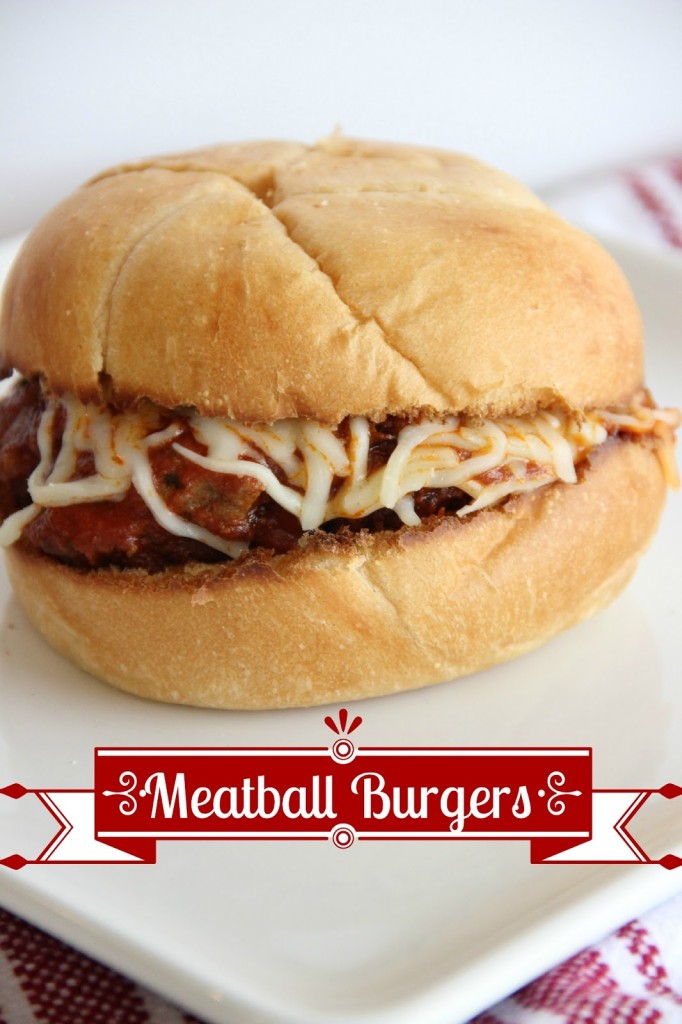 Meatball Burgers
Linking up with:
Weekend Retreat
Best of the Weekend
Show Stopper Saturday
Saturday Night Fever
Time to Sparkle
Totally Talented Tuesdays