Mexican Rice-Cooker Shrimp and Rice – An easy, cheesy shrimp and rice packed with fabulous flavor! It's a perfect comforting weeknight meal!
Get FREE recipes delivered to you by email: SIGN UP HERE!

PIN THIS RECIPE!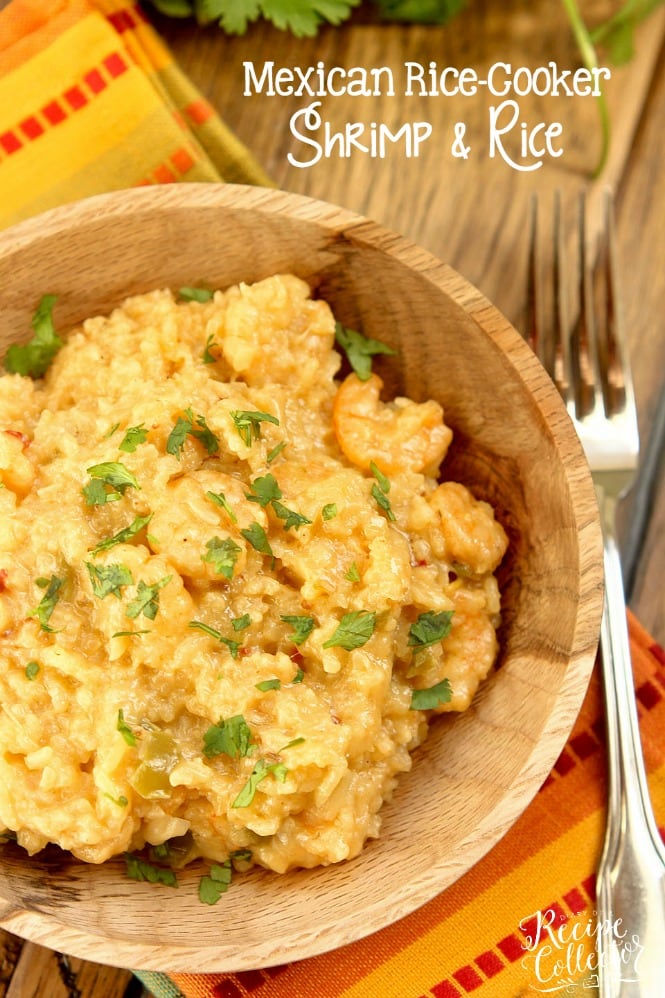 Naming recipes is not my strong point at times. I struggled with this one y'all! Nothing sounded great in my head. Nothing seemed to match the awesomeness and easiness of this recipe. I wanted you to know it had a little Mexican flavor from the salsa con queso. Hello, cheese dip… And I certainly wanted you to know it was made in the rice cooker. I couldn't leave that off. And then I couldn't just call it Shrimp and leave off the "Rice." The struggle was real.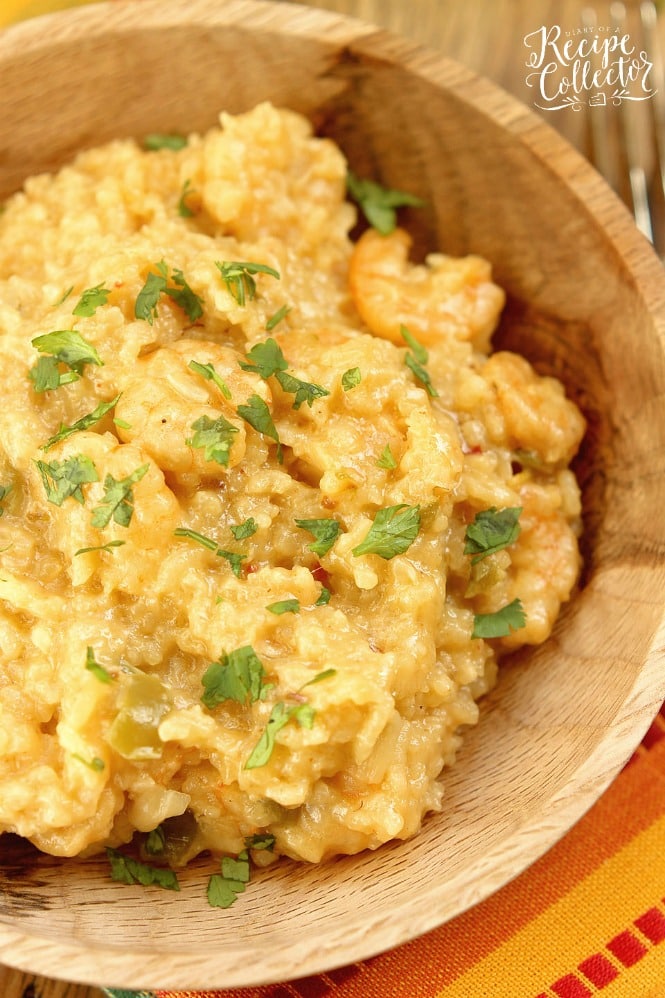 And now you've gotten a little glimpse into my indecisive brain. It definitely slows me down sometimes. But getting past this whole name thing, I NEED you to know how much we loved this little recipe. If you haven't tried your rice cooker for a whole meal, you're missing out! This Rice Cooker Sausage Jambalaya is one my popular recipes, and it's a nice and easy way to have jambalaya on a weeknight.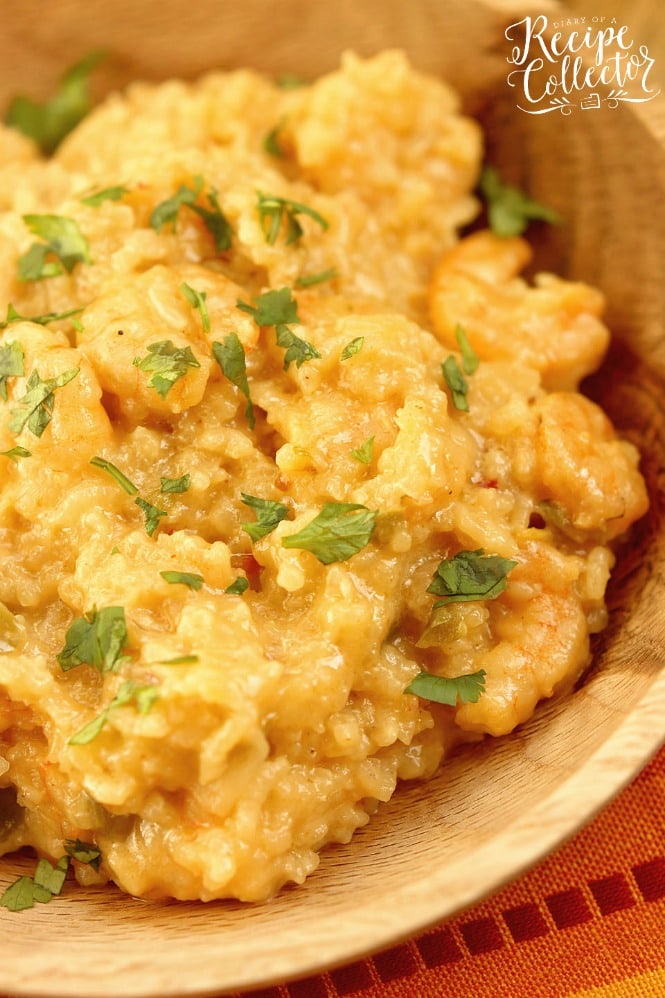 I just have a normal 8 cup rice cooker. I'm thinking I might need a bigger one soon because my family can tear up some rice! My husband also went back for more on this cheesy shrimp & rice because he loved it so much. I hope you give it a try, and please let me know how you liked it!!
Mexican Rice-Cooker Shrimp & Rice
Author:
Ingredients
1 lb. shrimp (75 to 90 count-medium size)
1 tsp creole seasoning
1 onion, chopped
1 green bell pepper, chopped
1 stick of butter
6 slices jarred jalapenos, chopped
1 1/2 cups rice, uncooked (I use medium-grain)
3 cups water
1 1/2 tsp beef bouillon granules
1/2 cup salsa con queso
Instructions
In a bowl, season shrimp with creole seasoning and stir well.
Saute onion, bell pepper in butter until clear. Pour into rice cooker along with shrimp, jalapenos, rice, water, beef bouillon , and salsa con queso. Start rice cooker. After it completes cooking cycle, start it one more time to finish cooking a little more. (This cycle will be shorter). Once it finishes this cycle, stir. Serve warm.
Other recipes you might like:
You can find more MAIN DISH RECIPES HERE.
You can find ALL RECIPES HERE.
For more ideas, follow me on:
FACEBOOK, PINTEREST, INSTAGRAM, TWITTER, AND PERISCOPE.
Get FREE recipes delivered to you by email: SIGN UP HERE!