Friday Favorites – A look into all the fun and favorite things around here lately!

Hey everyone!  I'm excited to get back to posting our Friday Favorites today!  I started doing this a long time ago, and then the whole going back to a full time job thing happened.  I haven't had a lot of time since then.  But now that things have settled down a little, I am excited to share all the fun and favorite things around here with you!  If you want to check out the last one I did, click here.  So here are some things we've been loving lately:

#1
Brow Power Pencil 
This has been a favorite of mine for over a year now.  It fills in my eyebrows perfectly with a natural look!!  
I use Universal Taupe.  I'm not good with the whole eyebrow thing, and I find it to be super easy to use.  Filling in eyebrows makes a huge difference!  It's one of those little details that gives my make-up a finished look.
#2
Aerolatte Milk Frother
I love my little milk frother!  I got it as a present from my hubby a few years ago.  It helps me get my latte at home.  I just put a little milk in my coffee cup, heat it a few seconds in the microwave, and froth it.  Then I pour my coffee into the frothed milk.  You can even try to be fancy and make designs 🙂
#3
Father's Day Fun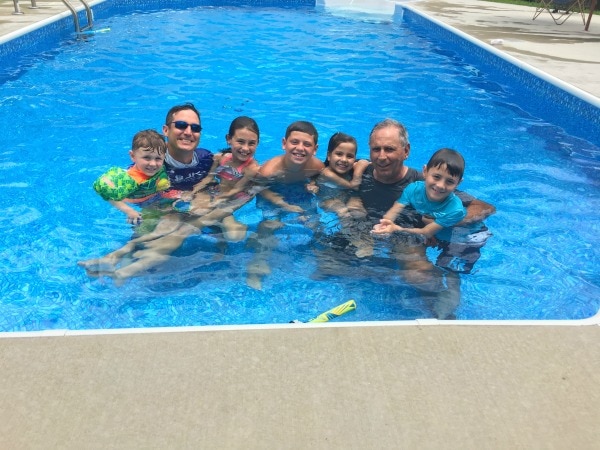 We got a great pic of my dad and my husband with some of the grandkids!  We had a really relaxing day swimming at my parent's house and eating hotdogs and hamburgers.  Love days like that!!
#4
Beat the Parents
This game lived up to it's name.  They did beat us!  They had so much fun too!  We played it the night of our little tropical storm.  Basically the parents get questions the kids know and vice versa.  I was super impressed with my kiddos and their skills!
#5
I'm always looking for a comfortable pair of white shorts.  I prefer a white denim because they aren't as see-through.  These fit true to size and I've have been wearing them all the time lately!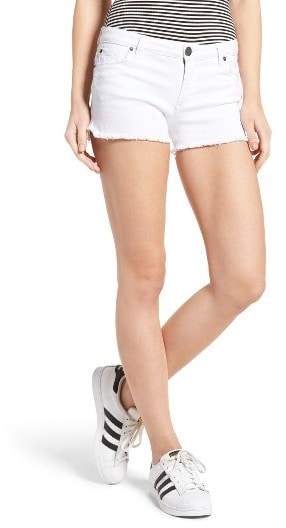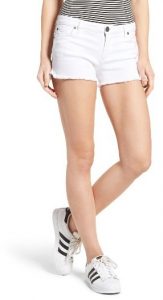 Well that wraps up our Friday Favorites this week!  See you this weekend for our Weekly Family Meal Plan!
You can find more MAIN DISH RECIPES HERE.
You can find ALL RECIPES HERE.
For more ideas, follow me on FACEBOOK, PINTEREST, INSTAGRAM, TWITTER, AND PERISCOPE.
Get FREE recipes delivered to you by email:  SIGN UP HERE!