Boston and Nantucket Trip Part 2 – Here is the second part of our wonderful 20th anniversary trip! These are the highlights from our stops in Salem and Gloucester.

I could not take a trip all the way to Boston and not head up north just a few miles to go see Salem and Gloucester! I've been a Hocus Pocus movie fan since the movie came out, and I was always fascinated with the Salem Witch Trials. So I did my research and found all the filming locations for us to explore! Plus, we headed up a little further to stay on the Atlantic Coast in Gloucester. We made a ton of fun memories on these stops, so here we go! If you're looking for Part 1 – Boston, go HERE!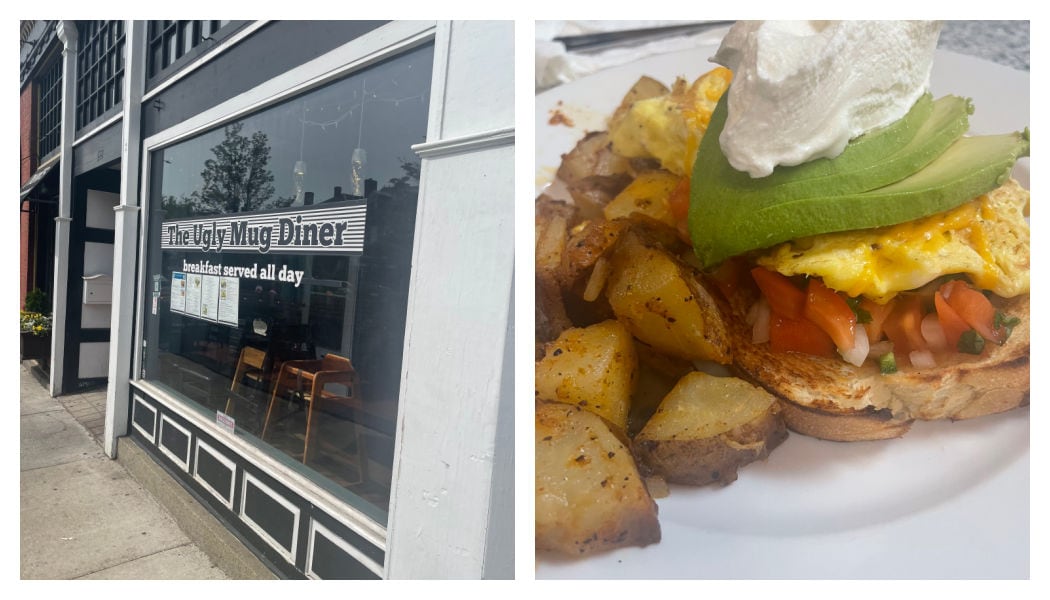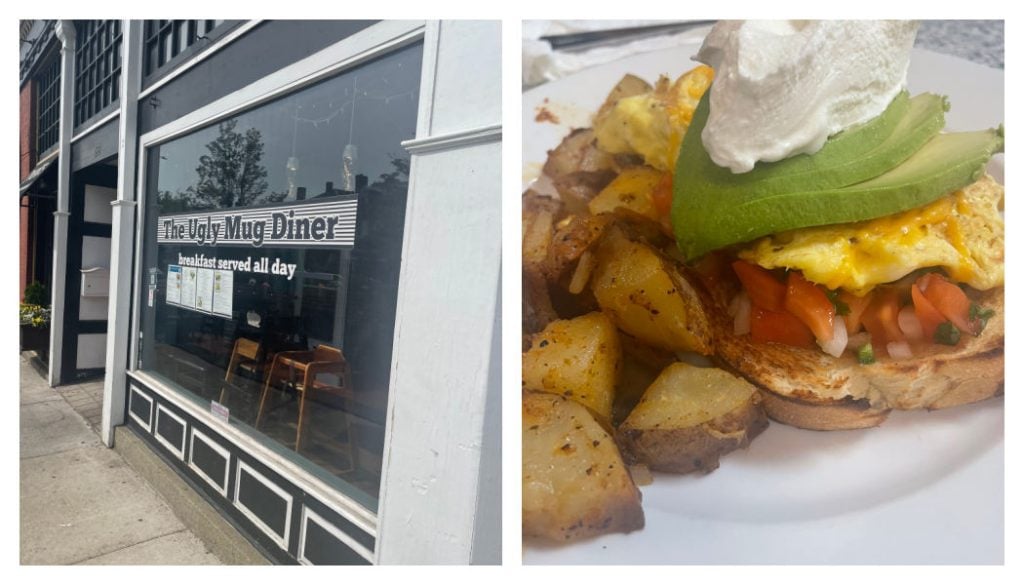 Our first stop was breakfast at the Ugly Mug Diner. It was delicious! I got the Huevos Fresco, which was a slice of toast, pico, scrambled egg, cheese, avocado, and sour cream and served with potatoes. It was such an easy idea, and it was absolutely delicious!
The Ugly Mug Diner is right in the center of this cute historic town and the perfect place to start your own Salem walking tour. I did a lot of research on what to see, and felt pretty confident that we could walk and see what we wanted on our own. Of course, there are walking tours available too!
All addresses for our tour stops and directions are on my google doc I'm sharing at the bottom of the post.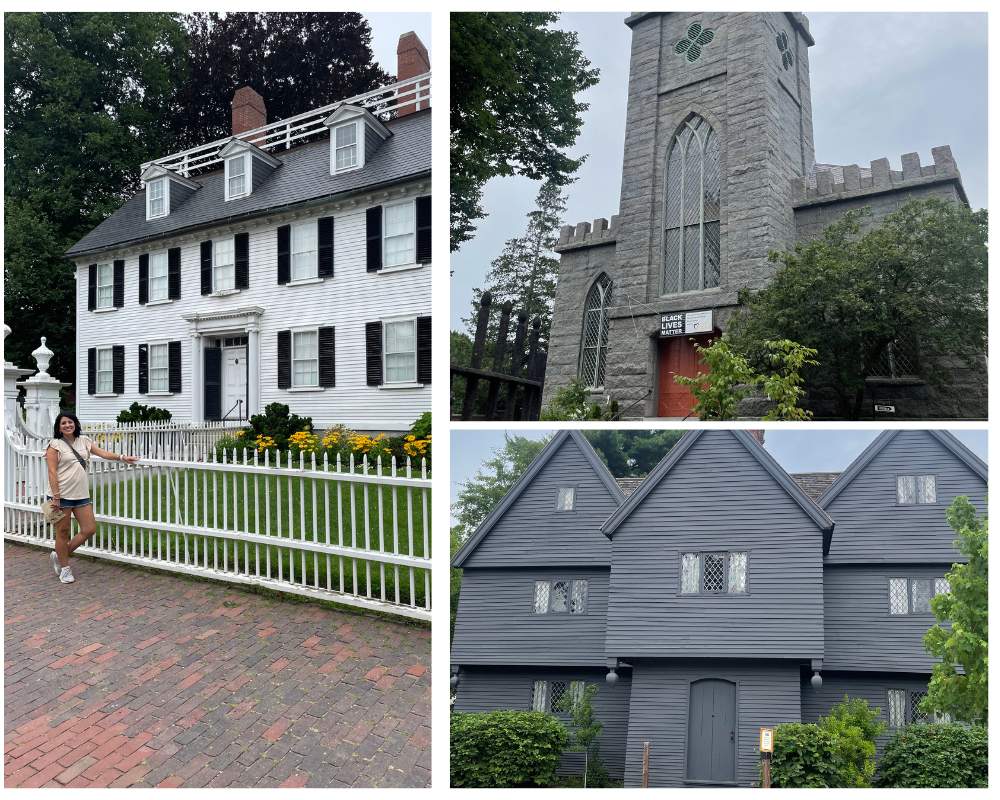 Our first stop was The Witch House, which was the former home of Salem Witch Trials Judge Jonathan Corwin. We went inside and toured it and learned a lot about the hysteria that existed during the Salem Witch Trials. Then a few doors down was the Rope's Mansion….aka Allison's house in the first Hocus Pocus movie. We did not go inside, but it has a beautiful garden in the back that is free to see.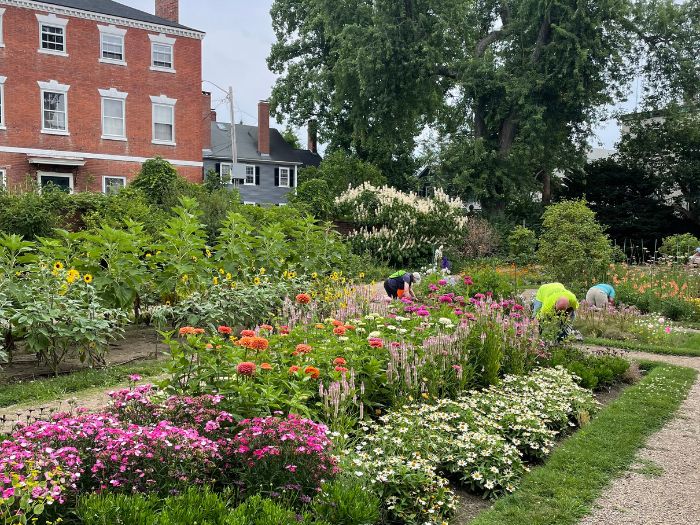 It was so beautiful with a ton of different varieties of flowers.
Next, we walked to see the Old Town Hall and the Salem Witch Trials Memorial. Then we hopped back in the car, and took a drive to "Max's House." I snapped this photo very quickly. This is not a public touring site, so I didn't really want to invade someone's privacy. It's located right on the water…very cool!!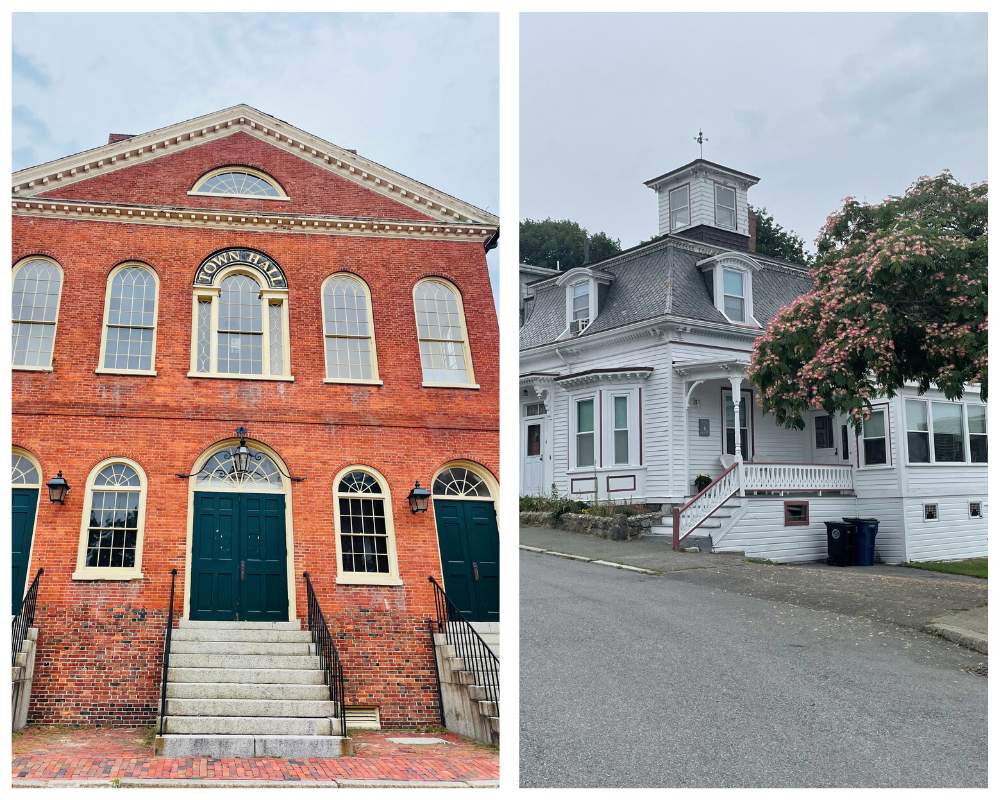 Right near the Salem Witch Trials Memorial is Old Burying Point Cemetery. It has a grave from a Mayflower passenger. So cool!!

We also drove down Chestnut St., which was America's first planned street. It had huge gorgeous homes.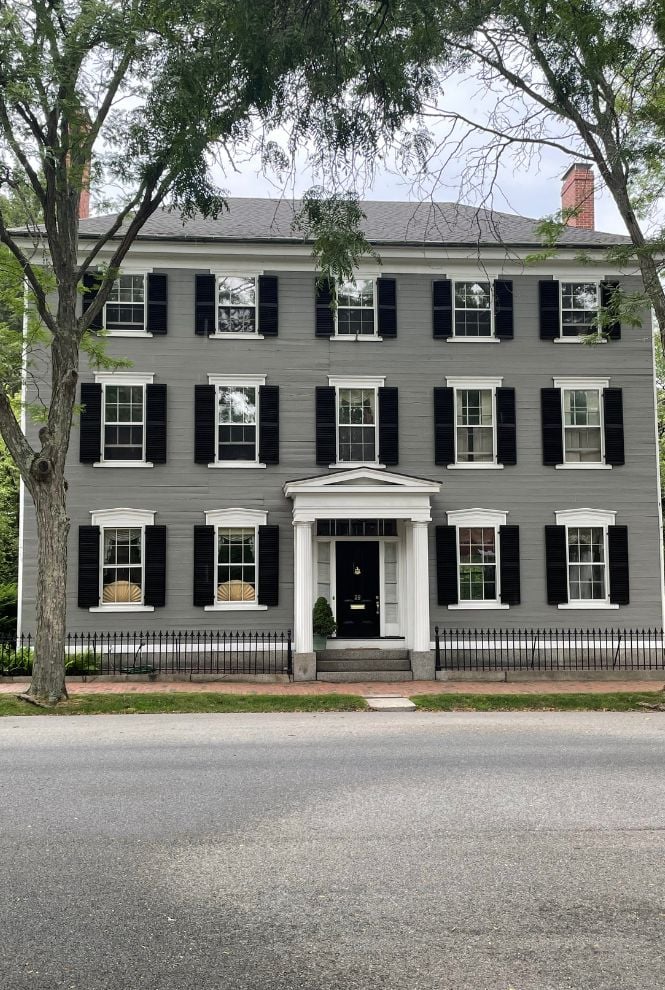 Our last stop was to head over to Marblehead, MA to see another filming location Old Burial Hill. This was worth the drive because the VIEW was BEAUTIFUL! It's an old historic graveyard (also a filming location in Hocus Pocus) set up on a big hill that overlooks the harbor.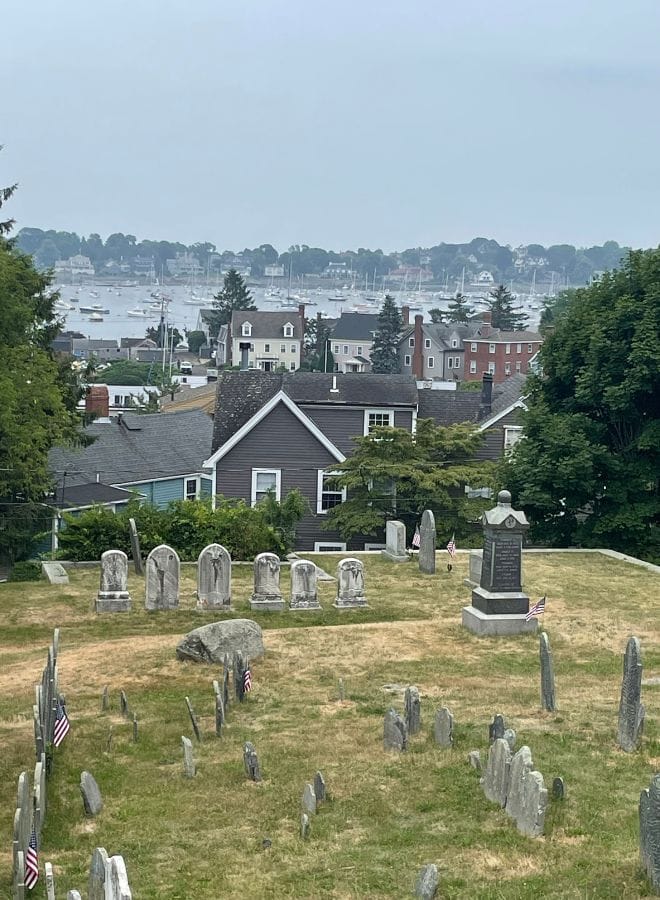 After our time in Salem, we headed further north to Gloucester, MA. We had hotel reservations at a cute little place called the Atlantis Oceanfront Inn. It was right on the Atlantic Coast, and we were super excited about this stay!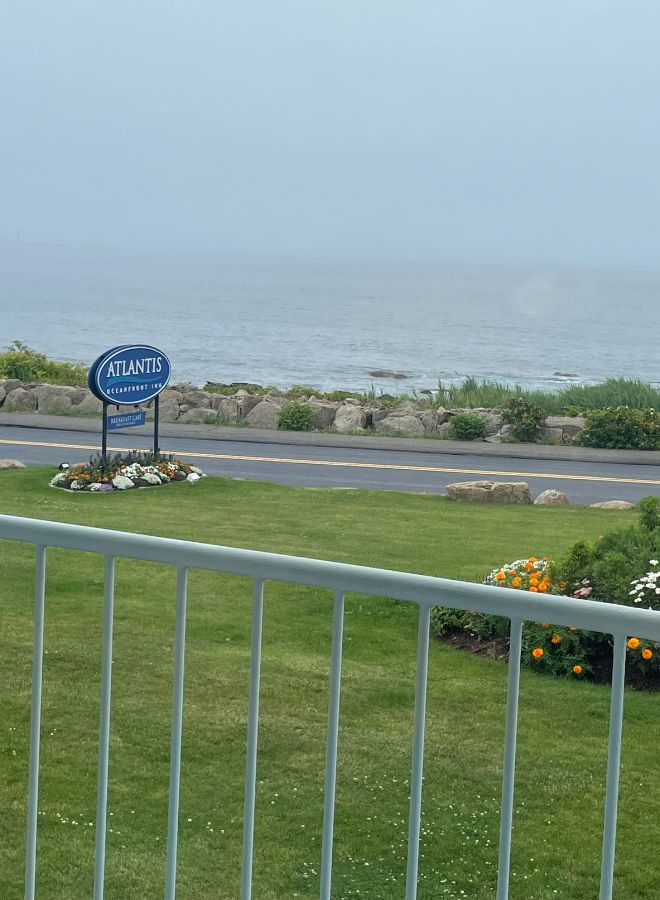 The first thing we did was head out to the water!! This is so different from where we live. I've always wanted to see the rocky New England coast. We had a blast out there, and that water was SO COLD!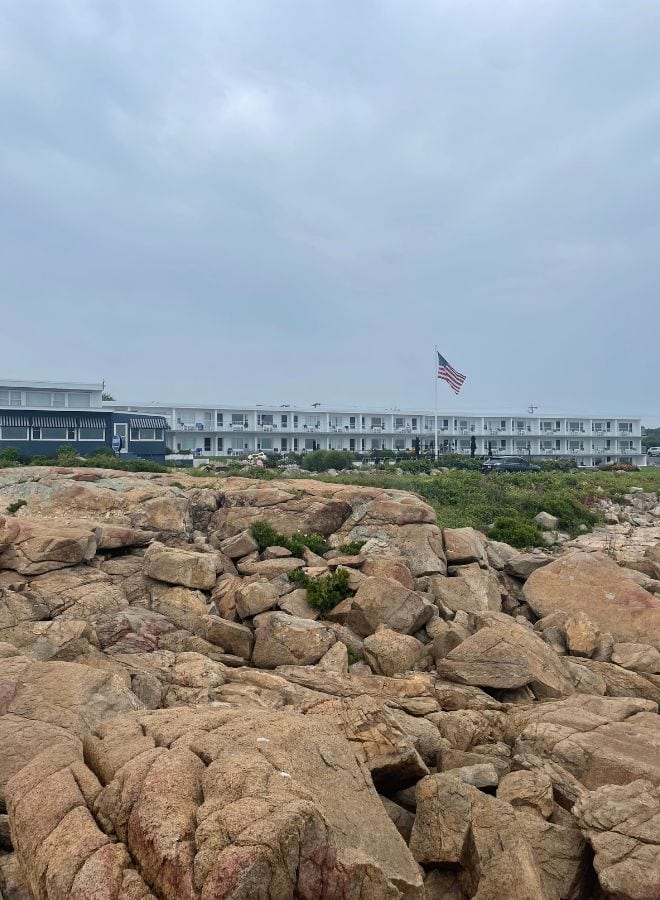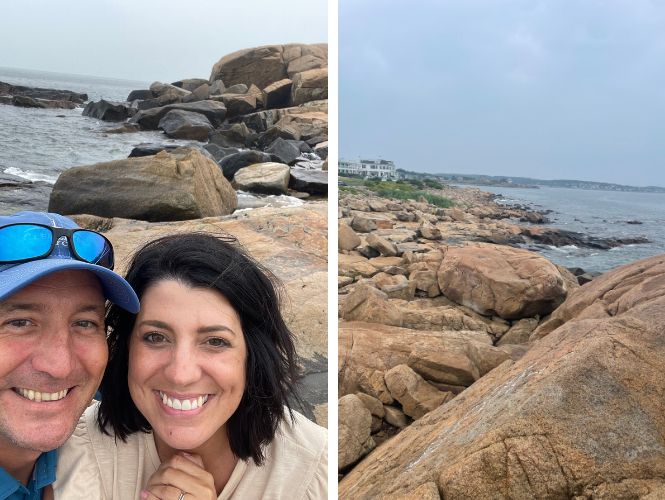 We got dressed for dinner and headed to the neighboring and cute town of Rockport! I just loved it! Our weather wasn't too great, and it was a little rainy. But we had one of our favorite meals of the trip here!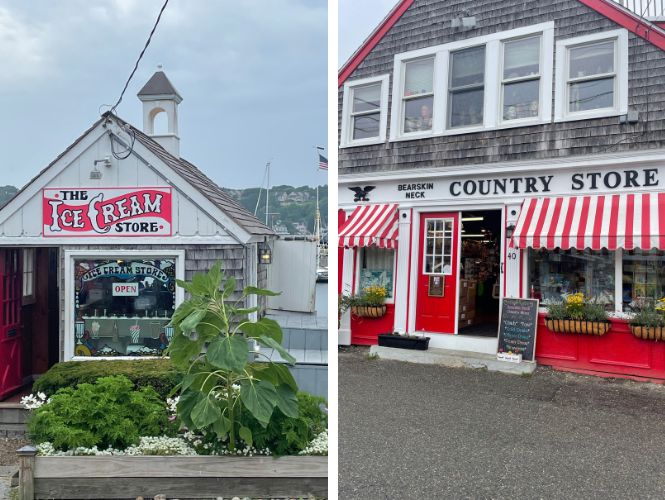 This is Bearskin Neck, a beautiful village in the town of Rockport! I mean! So cute! The photo below is at "Motif #1," a great place to snap a photo in Rockport!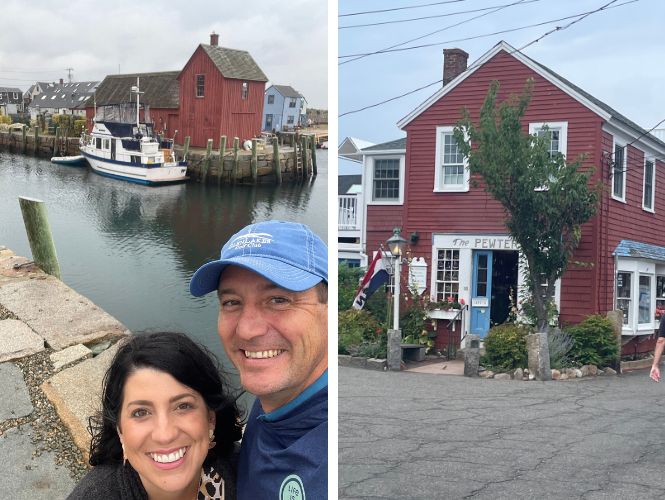 Our meal was sooo delicious. This was my favorite clam chowder of the whole trip, and I tried my second lobster roll (cold this time). BJ got the Haddock.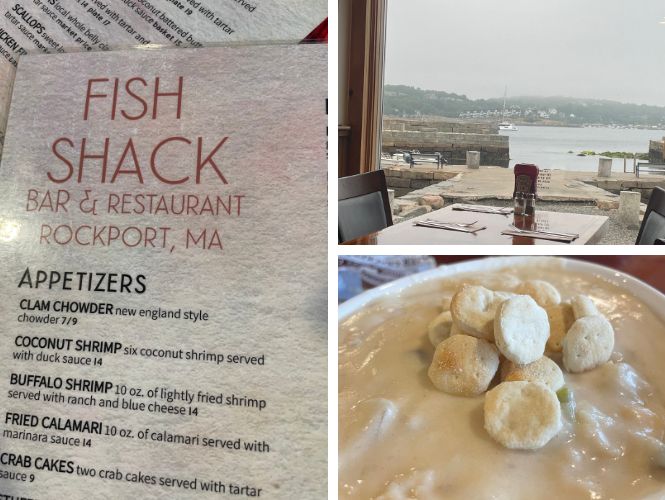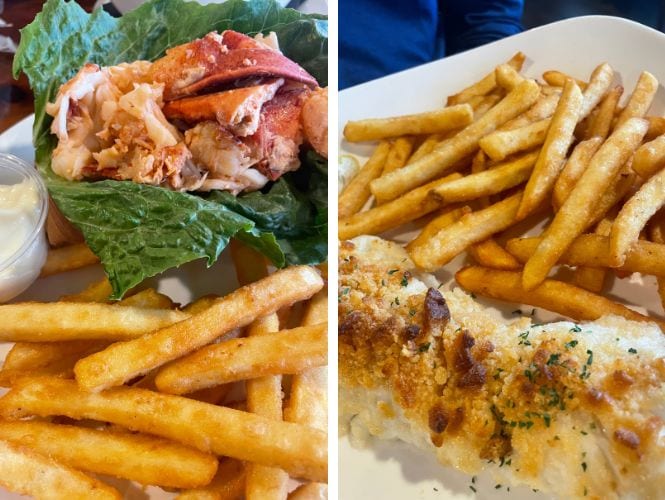 We headed to the ice cream shop right down the street after dinner and headed back to the hotel for the night. The next day was BIG and I can't wait to share it! We started it off right by watching the sun rise on the beautiful East coast before heading out!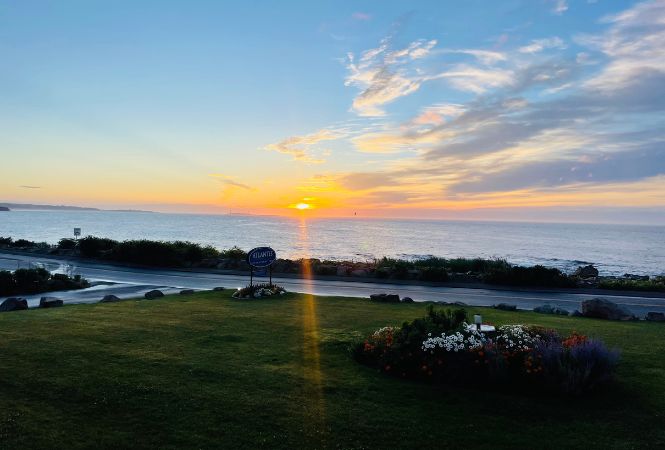 Here is the link to my GOOGLE DOC with all the details of what we did for the whole trip!!!!
You can find more TRAVEL POSTS HERE!
You can find MAIN DISH RECIPES HERE.
You can find ALL RECIPES HERE.
For more ideas, follow me on FACEBOOK, PINTEREST, INSTAGRAM, AND TWITTER.
Get FREE recipes delivered to you by email: SIGN UP HERE!