Super simple twist on a crab cake and served on a bun!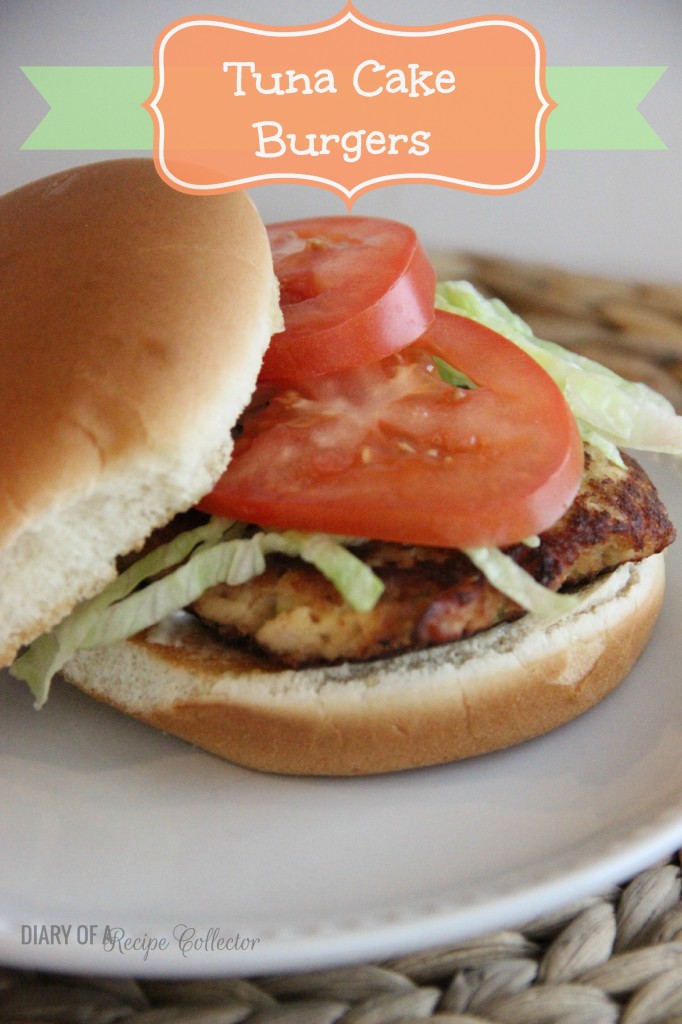 These are great little seafood burgers that come from Paula Deen's first cookbook, The Lady and Sons.  They use can tuna.  I'll admit that I was a little skeptical at first.  However, my sister made them and told me how good they were, so I gave them a try.  Boy, was I glad I did.  They are super simple and really tasty!
Recipe:  (Slightly adapted from  Paula Deen's first cookbook)
2 6oz. cans solid white tuna
1/2-3/4 cup breadcrumbs
2 large eggs, lightly beaten
1/2 cup finely chopped onion
1/2 cup finely chopped celery
1 tbsp chopped pimento
1 tbsp fresh lemon juice
1 1/2 tsp horseradish (this ingredient really makes it great)
1 clove garlic, minced
Seasoned salt or creole seasoning
1 tbsp vegetable oil
4 hamburger buns, buttered and toasted under broiler
shredded lettuce and sliced tomatoes
mayo
In a large bowl, combine tuna, breadcrumbs, and eggs.  Stir lightly.  Add onion, celery, pimento, lemon juice, horseradish, garlic, and seasoning.  Mixture will be wet, but you can add more breadcrumbs if needed.  Form the mixture into four patties.  Heat oil in a non-stick skillet over medium heat.  Cook, covered, until golden brown and flip and cook for about 5 more minutes.
Serve on buttered and toasted buns with mayo and  topped with lettuce and tomatoes.
Enjoy!