Scary Sunkist® Floats – These make such fun and easy treats for a Halloween party!  Plus find out how to make a fun BOO Kit to treat your neighbors and friends!  This shop has been compensated by Collective Bias, Inc. and its advertiser. All opinions are mine alone. #BOOItForward #CollectiveBias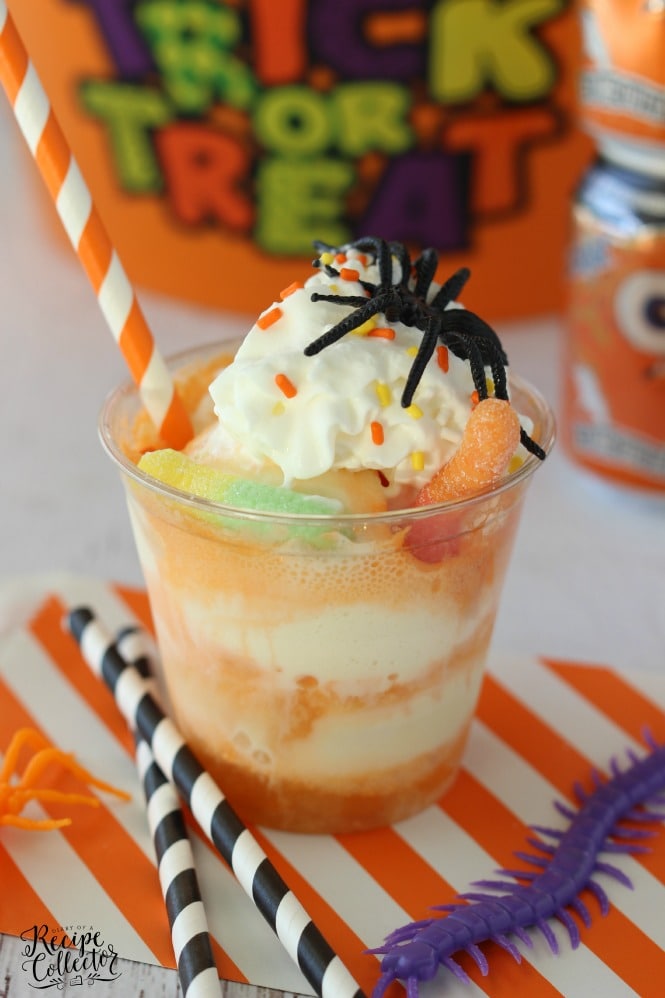 Halloween is one of my favorite holidays.  I'm not sure if it is all the fun foods you can make or if it just marks the start of all the fun holiday madness over the next few months.  I think it is a little bit of both for me.  It just brings out the kid in so many of us!
Every year, I look for fun recipes to make with the kids at Halloween.  The week before that special night I try to make as many fun dishes as possible.  Some years I get to do more than others, but this year I wanted to bring back a fun tradition I always did before having my own children.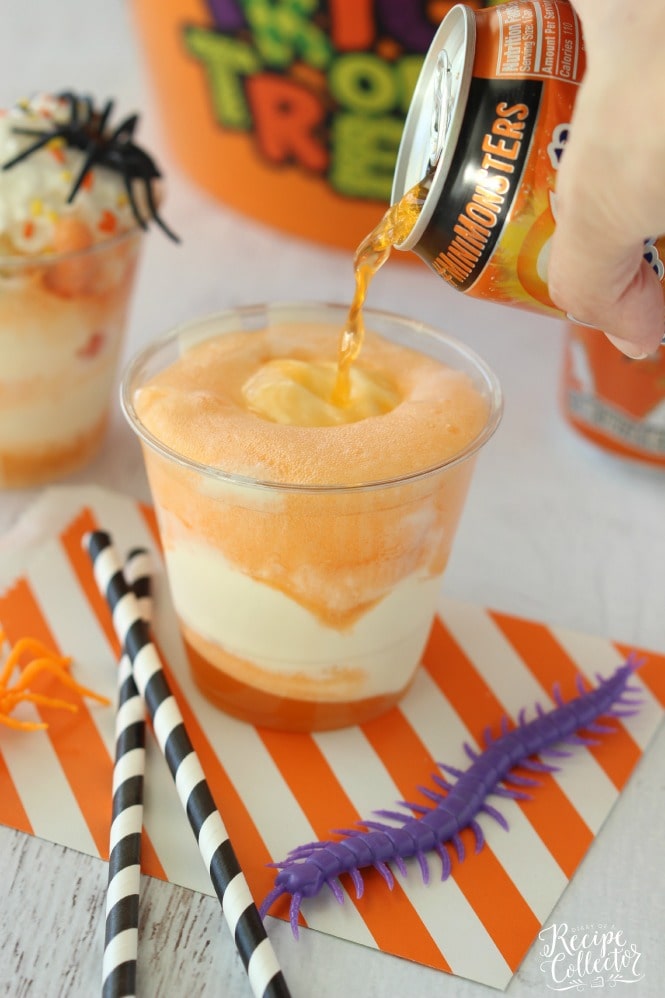 I wanted my children to be able to experience surprising one of our neighbors with a Boo Kit!  They are SO FUN to make and receive!  The first time I ever heard of one of these was at work when I was an elementary school teacher.  The teachers would BOO each other.  We had the best time trying to figure out who had gotten us!  I knew my children would love to take part in a fun activity like this and make a BOO Kit for our neighbors!  Plus I wanted to be sure to include a fun little recipe for a Scary Sunkist® Floats in our kit!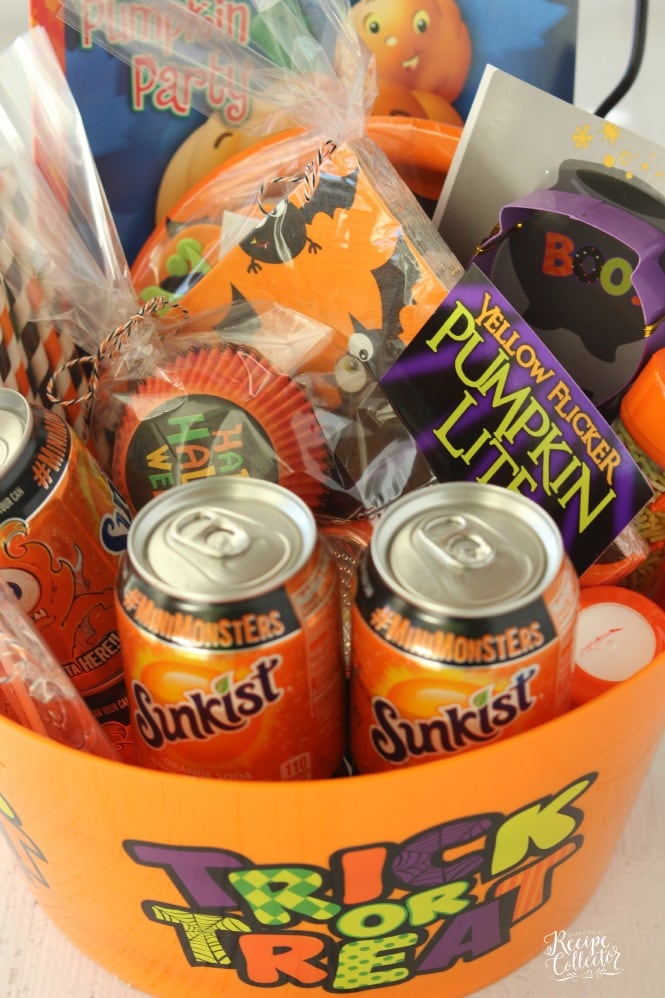 You can get as creative as you'd like when making a BOO Kit.  Walmart had a TON of fun items to help me make this one!  I started by purchasing some the Mars® Chocolate Fun Size Mix and some of the 8 oz. 7UP® and Sunkist® Halloween cans.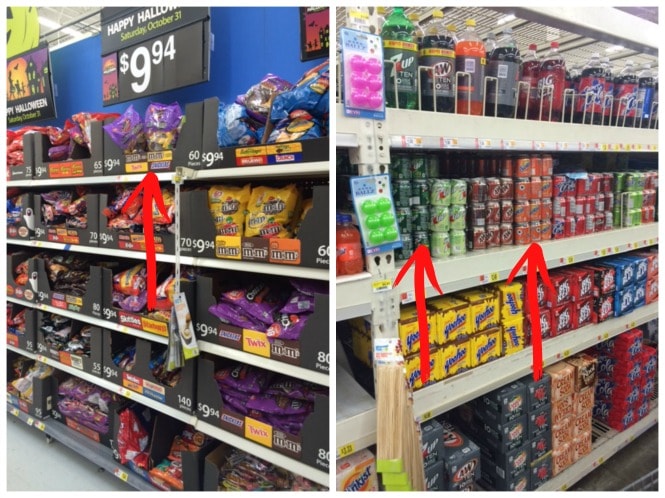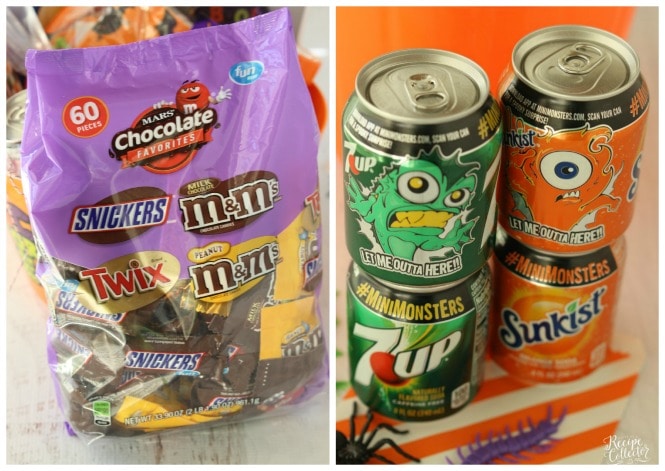 Next I made a BOO Kit with some fun things to snack on, drink, and create.  Here is a list of some of the items I included in our Boo Kit:
-8 oz. drinks like Sunkist® or 7UP®
-Mars® Chocolate Fun Size Mix
-Halloween sprinkles and cupcake liners
-Halloween coloring book and colors
-Halloween paint craft
-Create-a-pumpkin foam stickers
-Plastic bugs, bats, and skeletons
-Pumpkin light
-Halloween paper straws
-Halloween plates and napkins
Other items you may need:
-Halloween bucket, basket, or large bowl
-Halloween ribbon or baker's twine
-Clear treat bags or Halloween striped bags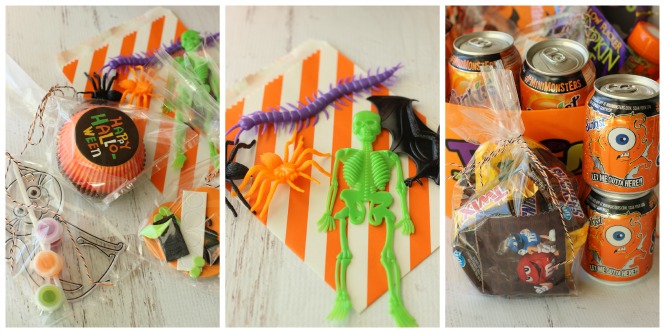 So here is what to do:
Go here to print your Printable BOO card.  Plus you can check out other fabulous ideas!
Cut out this "We've been BOO'd sign.
Fold the "You've been BOO'd" greeting card (page 2) and tape openings together.
Include the card and sign when gifting BOO kits.
My kids had so much fun going down the street to drop off our BOO Kit!  Now I know they want to get BOO'd so badly as well!
The Scary Sunkist® Floats were a big hit as well!  My kids LOVED them!  We will be making them again on Halloween night…because that's when we really have fun with all the food!  I made a recipe card for you to include with your BOO Kit too!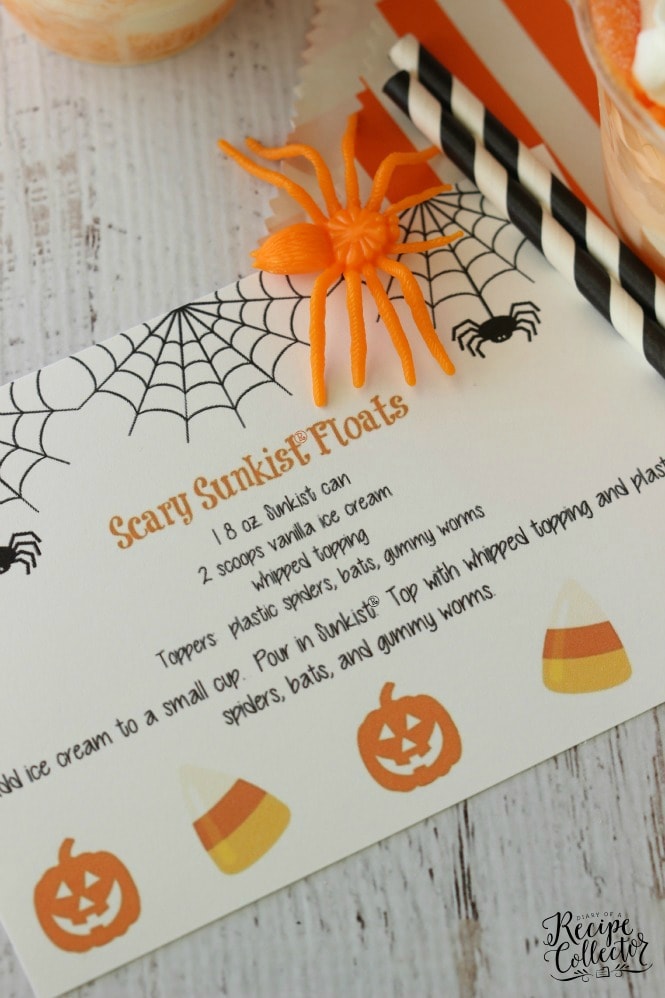 Just click here to print a copy for your BOO Kit.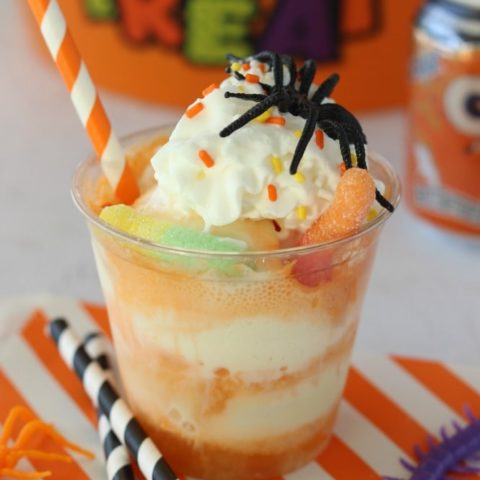 Scary Sunkist Floats
Ingredients
2 scoops vanilla ice cream
8 oz. Sunkist®
Whipped topping
Optional Toppings: gummy worms, plastic bats, spiders, and sprinkles
Instructions
Add ice cream to a cup.
Slowly pour in Sunkist®.
Top with whipped topping, plastic spiders, bats, gummy worms and/or sprinkles.
Recommended Products
As an Amazon Associate and member of other affiliate programs, I earn from qualifying purchases. This helps us keep our blog running efficiently and allows us to create more recipes for you.
Be sure to check HERE for other great BOO'ing ideas!  I'd love to hear some of your fun treat ideas to include in a BOO Kit too!
And you want to be sure to enter to win this fabulous sweepstakes!!
#booitforwardsweepstakes