This shop has been compensated by Collective Bias, Inc. and its advertiser. All opinions are mine alone. #FlavorYourSummer #CollectiveBias
Have an easy and affordable night with DIGIORNO® pizzeria!™ and this Mocha Hot Fudge Pudding Cake topped with DREYER'S® Frozen Vanilla Custard!!


So as I mentioned to you guys last week, the lazy days of summer have arrived!! Well, they are about as lazy as one can get with a house full of children, but we are no longer on that school schedule. Just knowing we don't have to get everyone up early and dressed and out the door makes me positively giddy!
Another reason I'm excited is because over the summer, it is easier to have fun family nights at home. I find something so comforting about getting to all snuggle up in the living room to watch a movie and enjoy some good treats.
My ideal night like this would involve pizza and, of course, a chocolate dessert! However ordering pizza can be down right ridiculously expensive. Especially when you have to feed a lot of people. A lot of times I make my own, but that is not always convenient for me. Let's be honest. Sometimes my days are kind of dictated by whatever the kiddos throw my way.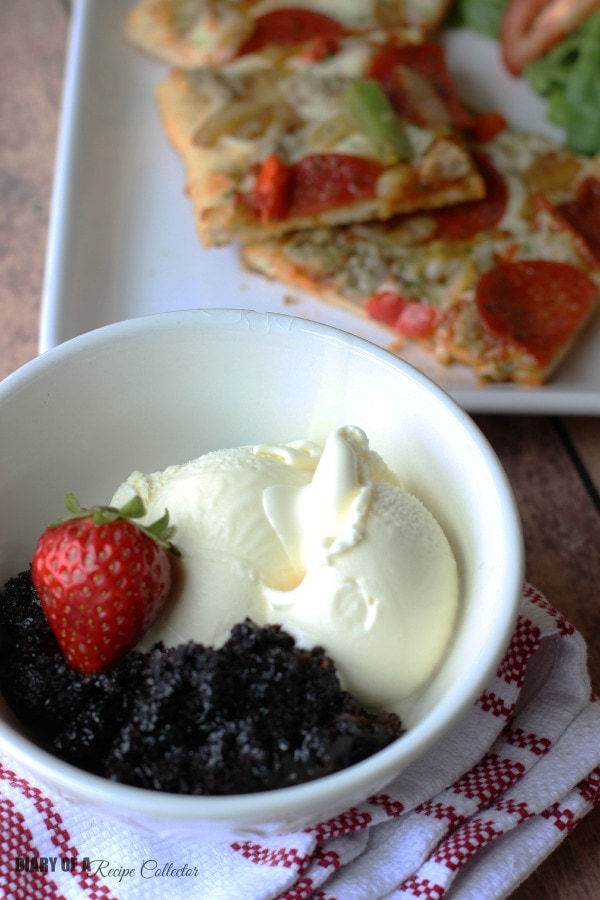 On those days, I still want to have fun and have a great meal and a great treat that is quick and easy. So the other night after a particularly long day, I went to Walmart and picked up some pizza and ice cream…because what is better than that right? Walmart has some great products from Nestle designed to #FlavorYourSummer!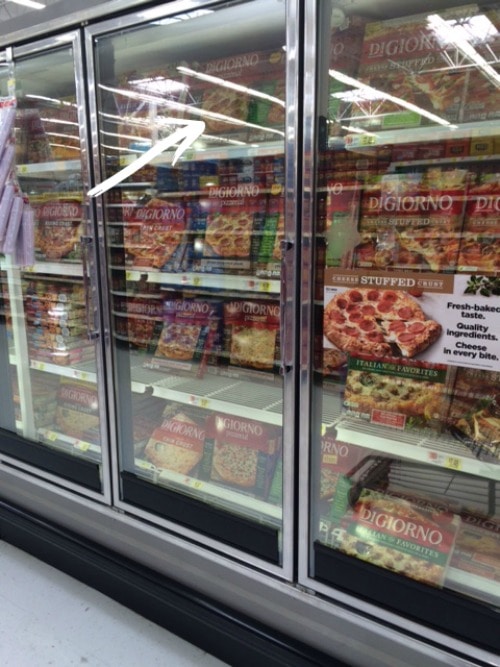 I picked up a NEW DIGIORNO® pizzeria!™ Thin Crust Supreme Speciale. This is our kind of pizza all the way!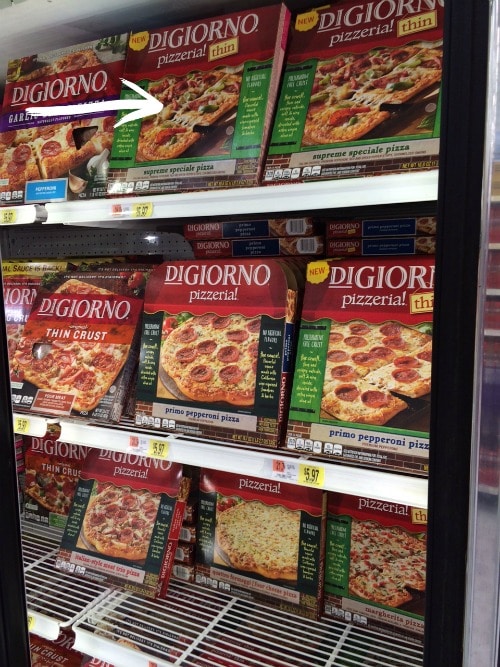 I also wanted to try out the NEW DREYER'S®Frozen Homemade Vanilla Custard with my dessert I was making.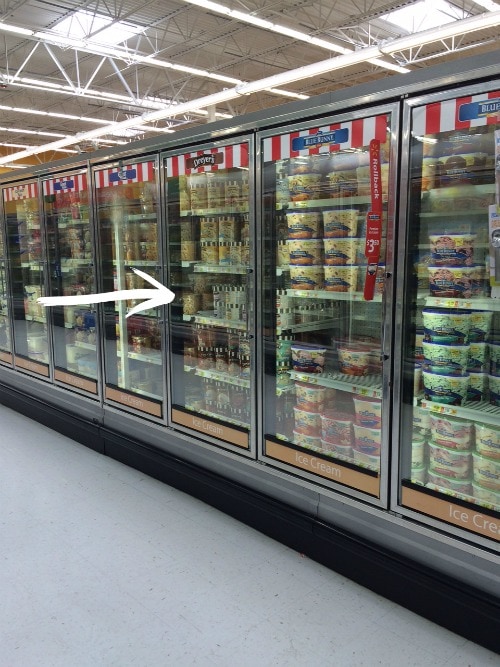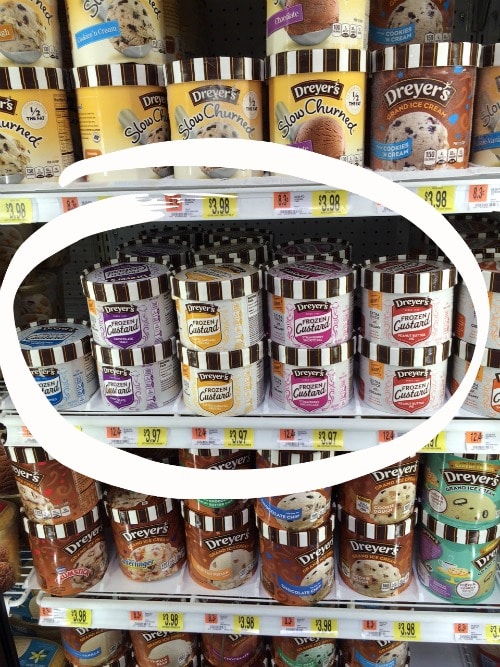 First up, before we get to dessert, let's talk about this pizza goodness right here! Thin crust is our style, and you just couldn't ask for a better pizza that was so fast and inexpensive. Right down to the sprinkled parsley, it was definitely high quality. The crust is crispy on the outside, and soft and airy inside. It has a flavorful sauce made with vine-ripened tomatoes. DIGIORNO® pizzeria!™ pizza is a whole new pizza experience! Plus it has premium toppings and no artificial flavors.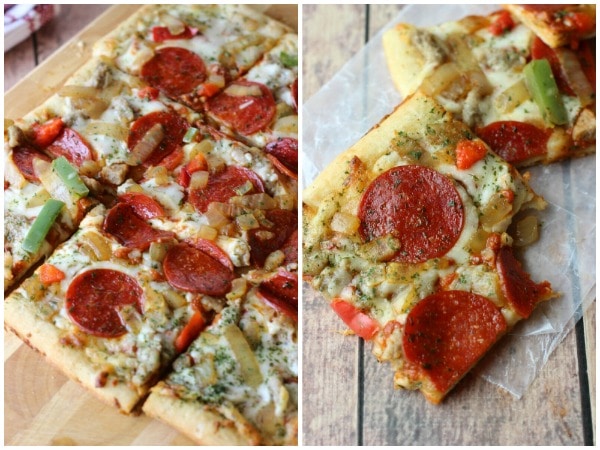 This pizzeria style pizza makes a perfect pizza to feed several people too! Be sure to look for NEW pizzeria! Thin Crust Pizzas coming soon too!
But we are always sure to leave room for our dessert! I made a fabulous Mocha Hot Fudge Pudding Cake and topped it with the DREYER'S® Frozen Custard, and Oh. My. Goodness. It was DIVINE!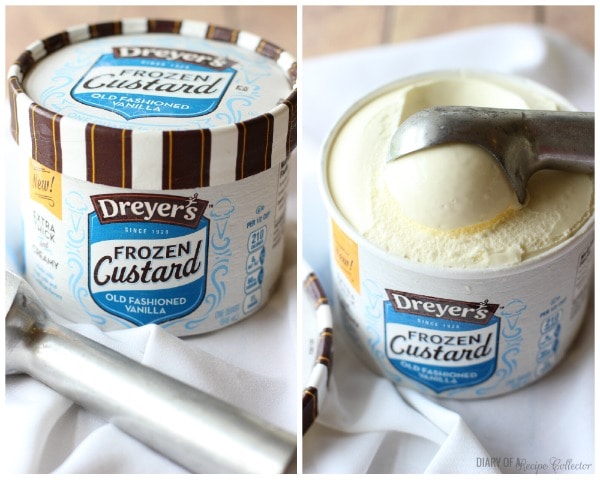 This one right here is extra thick and creamy dreamy y'all! This Frozen Custard is like ice cream's creamier cousin! It has a simple, sweet vanilla flavor you love from DREYER'S®, and it's made from milk and has no artificial flavors or colors. It's not plain; it's just plain rich and creamy good!
So what is the perfect dessert to pair with this Frozen Custard? Well it is none other than one of my favorite desserts I've made in quite a while!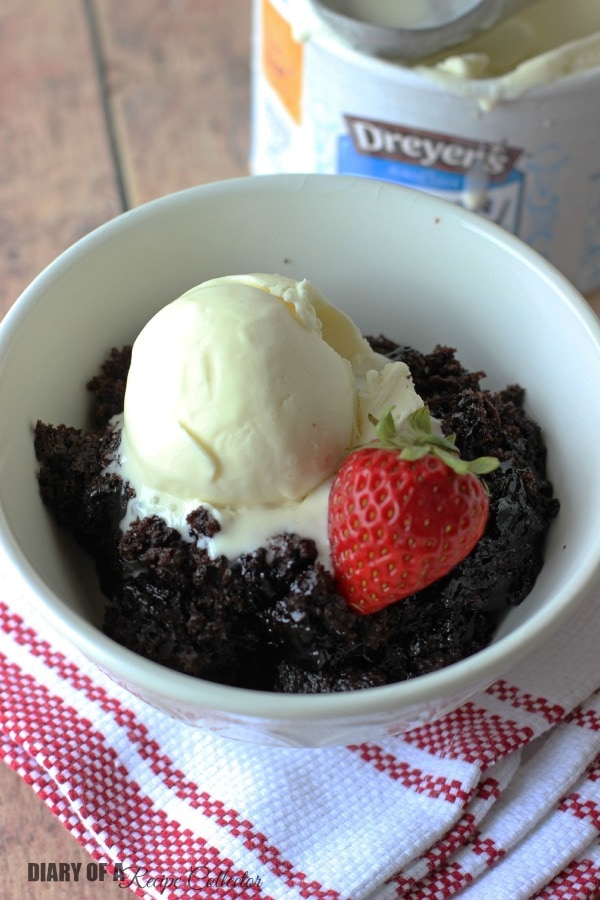 This Mocha Hot Fudge Pudding Cake made with dark chocolate cocoa is the perfect compliment to the frozen custard. Serious perfection! Looking at these photos is about to make me go whip up another one! I'm a sucker for a good scoop and serve kind of dessert with a cold scoop of DREYER'S® on top!
This dessert is one of those messy but glorious scoop and serve kind of treats. It has a very deep rich flavor from the dark chocolate and the expresso. It goes fabulous with the creamy vanilla frozen custard.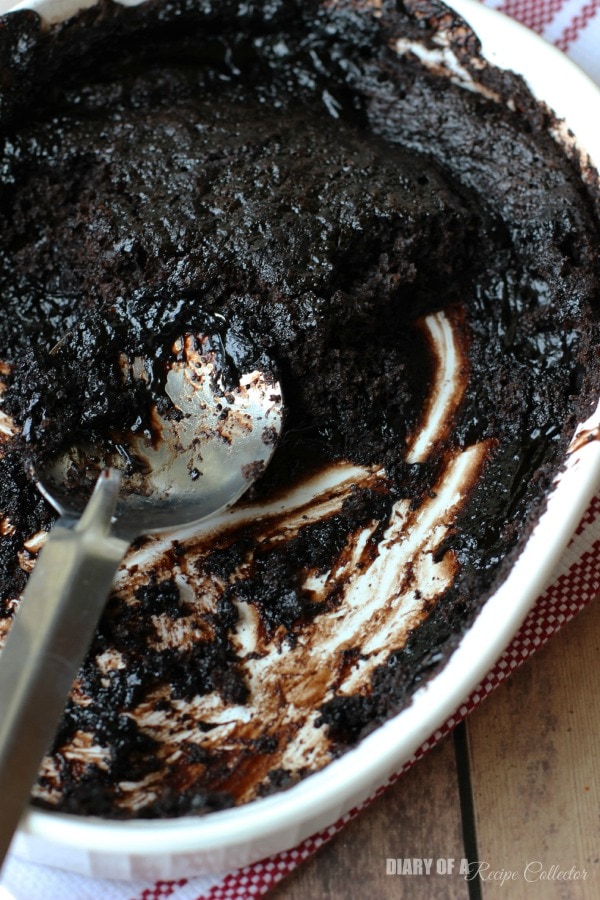 Before you go out and get some DREYER'S®, be sure to print your coupon here!
You can also check out the Dreyer's Facebook and Pinterest pages as well as Digiorno's Facebook and Twitter pages for more awesome ideas! I'd love to hear what kind DIGIORNO® pizzeria!™ and DREYER'S® Frozen Custard sounds good to you!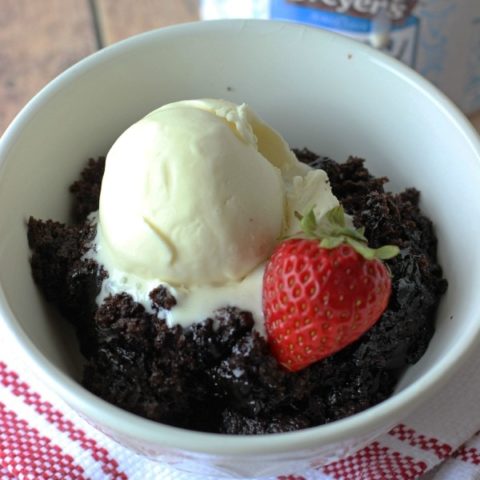 Mocha Hot Fudge Pudding Cake
Additional Time:
15 minutes
Total Time:
1 hour
10 minutes
Ingredients
1 1/4 cups granulated sugar, divided
1 cup flour
1/2 cup dark chocolate cocoa powder, divided
2 tsp baking powder
1/4 tsp salt
1 tbsp instant expresso powder
1/2 cup milk
1/3 cup butter, melted
1 1/2 tsp vanilla extract
1/2 cup packed light brown sugar
1 1/4 cups hot water
Dreyer's Frozen Custard-Old-Fashioned Homemade Vanilla
Instructions
Preheat oven to 325 for a glass dish or non-stick baking pan or 350 for a regular pan.
In a large bowl, mix 3/4 cup granulated sugar, flour, 1/4 cup cocoa, baking powder, expresso powder, and salt.
Whisk in milk, melted butter, and vanilla until smooth.
Pour batter into and ungreased 9 x 9 baking dish or a 7 x 10 oval baking dish.
Stir together remaining 1/2 cup granulated sugar, brown sugar, and remaining 1/4 cup cocoa. Sprinkle on top of batter.
Pour hot water on top and do not stir.
Carefully move to oven and bake 35 to 40 minutes or until center is mostly set. Edges will be bubbly. Remove and let set for 15 minutes. (You may want to place on a sheet pan in case it bubbles over the edges at all while it bakes).
Serve by spooning into dishes and spooning sauce on bottom over the top. Top with a large scoop of Dreyer's Frozen Custard.
Recommended Products
As an Amazon Associate and member of other affiliate programs, I earn from qualifying purchases. This helps us keep our blog running efficiently and allows us to create more recipes for you.