Want a fun and educational way to collect Box Tops with your children?  Try this Box Tops Math printable to practice those math skills while collecting and helping your school!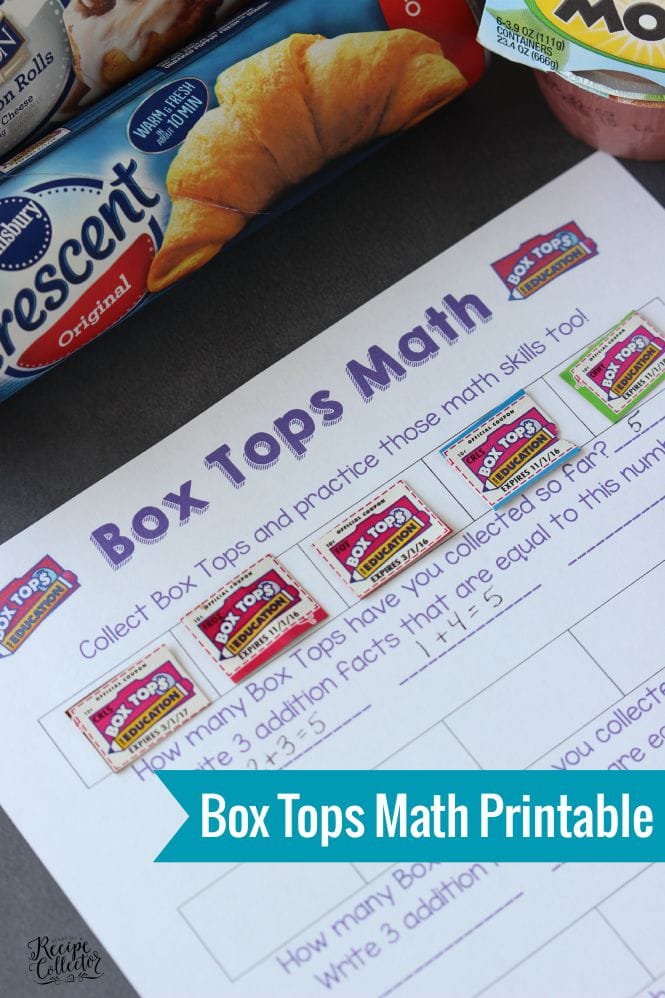 The other day I shared a Box Tops post with you all that included several of my recipes here on the blog that can be made using Box Tops products.  Today, I wanted to provide you with an educational printable to be used for your collecting.
Since we started school again, my kids have been happily collecting Box Tops.  They like to be the one who finds them and cut them out.  My son, who is in 1st grade this year, took them out of our collection container and started counting them.  And….that got me thinking.  It dawned on me that I could make a Box Tops Math printable for my kids to use while collecting.  All they have to do is glue the cut out Box Tops into the boxes.  For every five they collect, they have to complete a short math problem.
These math skills on this printable are geared towards lower elementary students, particularly in 1st and 2nd grades.  The printable even includes a few higher-order thinking questions since this is primarily what the children need to be doing.
Click here to print your Free Box Tops Math Printable.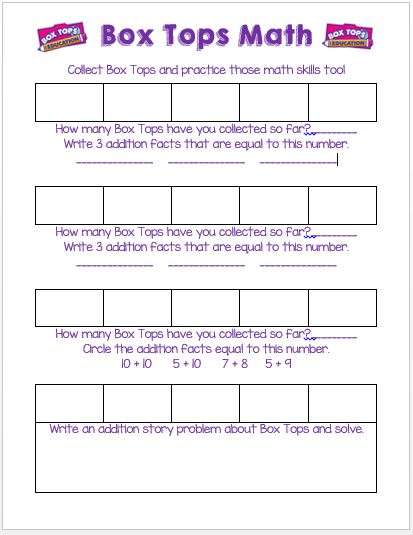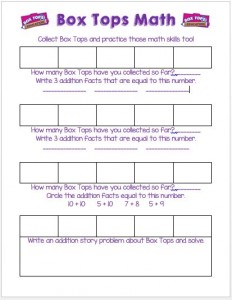 Remember, Box Tops are worth .10 each for your school, and the school can purchase items they need with the money!  It's such an awesome way for kids to contribute.  My kids love looking for all the products with Box Tops when we go to Walmart.  They are on so many items!  Plus, you can even collect eBox Tops!  Just go here to check them out and register.
Looking for fun ways to encourage children to collect Box Tops for your local schools?  Here are some ideas:
Grade vs. Grade Competition
Boys vs. Girls Competition
Class vs. Class Competiton
Reward Parties:  Popcorn, Pizza, Ice Cream, Free Dress, Popsicles, Pie the Principal, Movie, Cupcakes
You can even reward with raffle ticket entries!!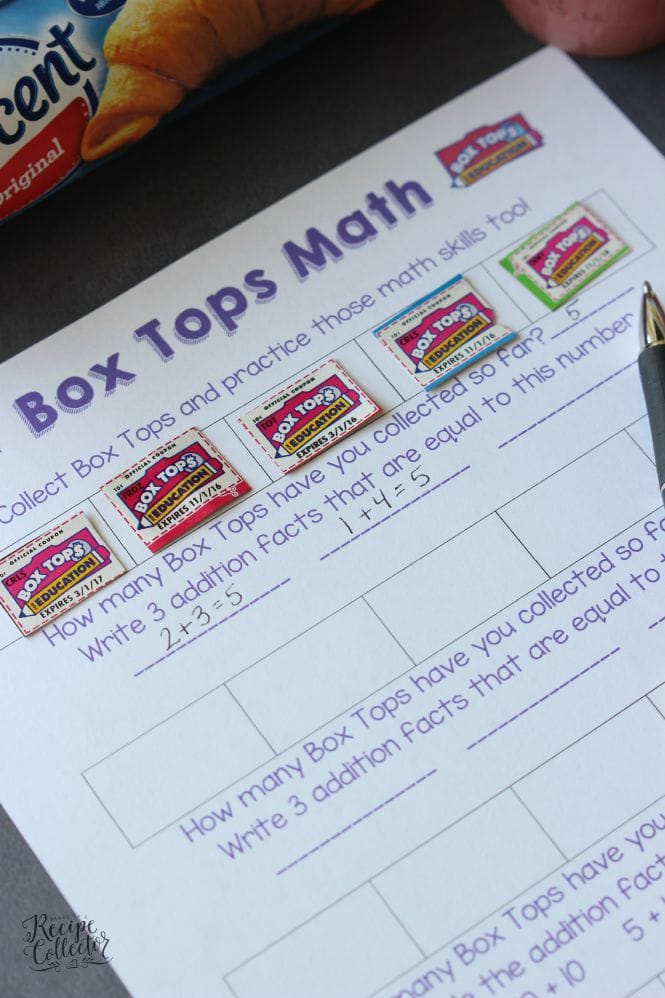 Be sure to check out all the recipes on my site that can be made using Box Tops products!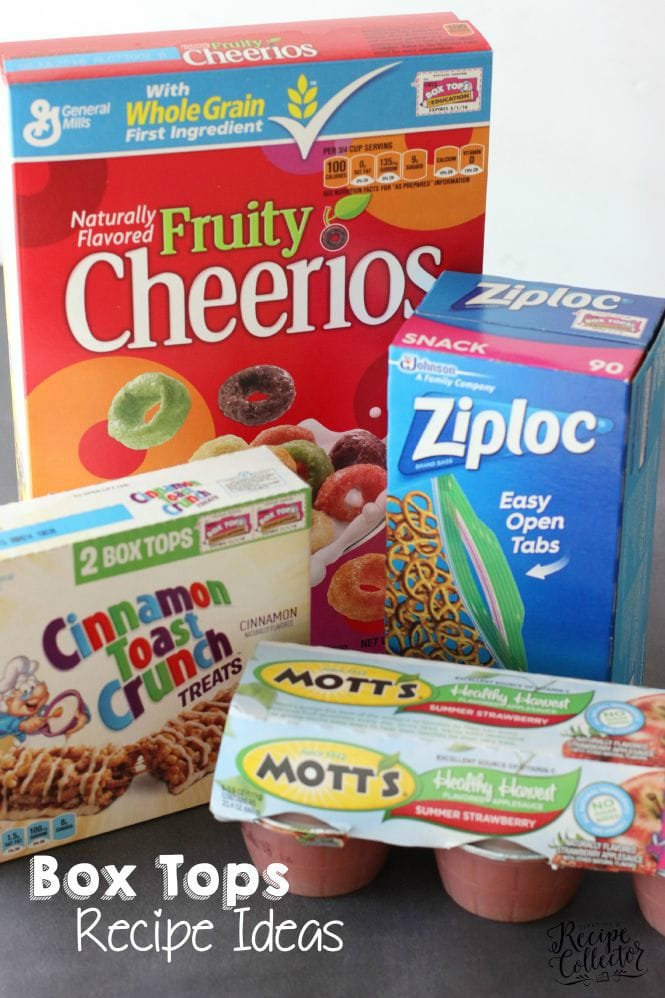 This is a sponsored conversation written by me on behalf of General Mills®. The opinions and text are all mine.