This is a sponsored conversation written by me on behalf of Horizon Organic. The opinions and text are all mine.
A quick and easy dinner idea for those busy school nights…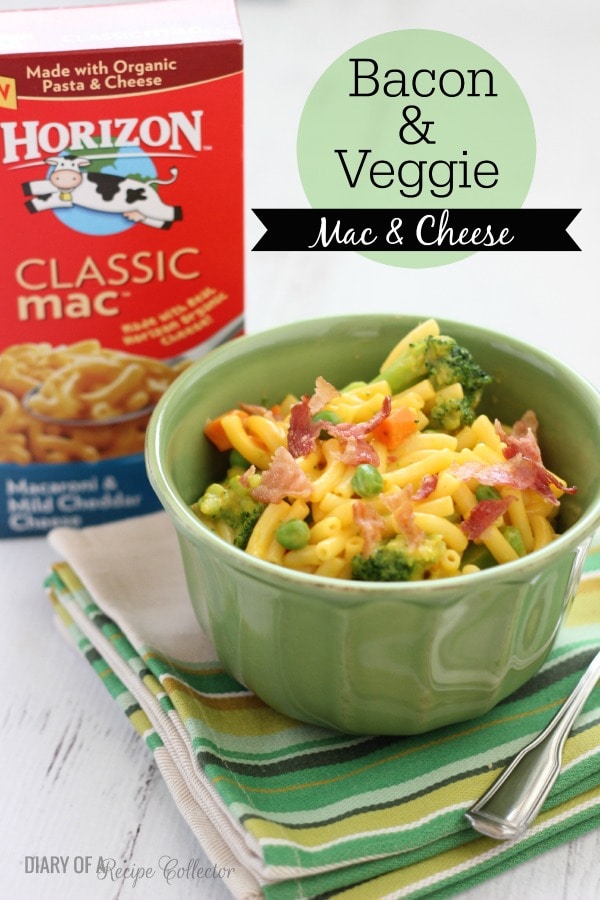 I don't know about you all, but we have been crazy busy lately! The weeks are passing by so quickly. Every night seems to just fly by once my older kids get home from school. My oldest daughter has cheer three days a week, we have church on Wednesdays, and I have meetings on Thursdays. Throw in some homework and the usual baths and book/reading time and I am whipped! I know…I keep telling myself, it won't be this crazy forever. I need to be soaking it all in, and I really try to keep that in mind. Honestly, on some of these crazy busy nights, I like to just cook something easy.
Often times, on these crazy busy weeks, I can't make it to the store either. Who wants to go to the store with 4 kids? Not me! This means using what I have at home. I am the first to admit I am not the best at this. I need a little inspiration.
Well, Horizon has come out with the coolest little tool called the Mac-N-ator. All you have to do is select the ingredients you have, and the Mac-N-ator will find recipes for you. No need to go to the store, and you can feel good about using what you have on hand.
I ALWAYS have mac and cheese. Always. My kids could eat their weight in it. The Horizon brand is organic and actually has 9 grams of protein in there.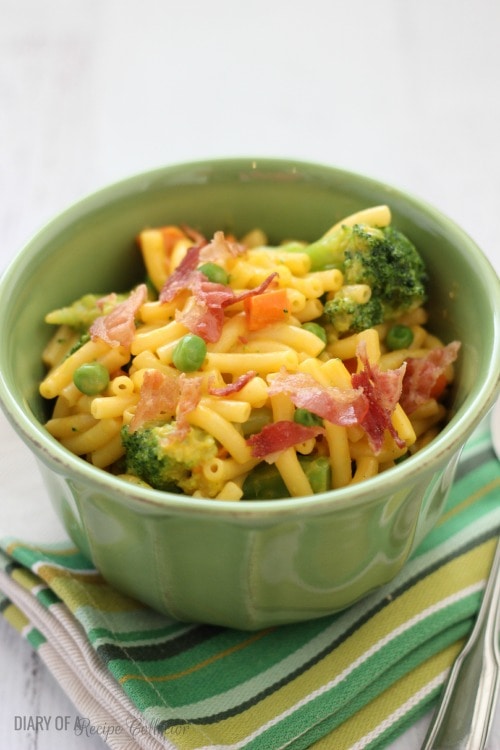 This Bacon & Veggie Mac & Cheese is super duper simple to make. It's filled with peas, carrots, broccoli, and topped with bacon. Adding veggies to mac and cheese really rounds out the meal and helps me feel good about dinner even when I am wiped out.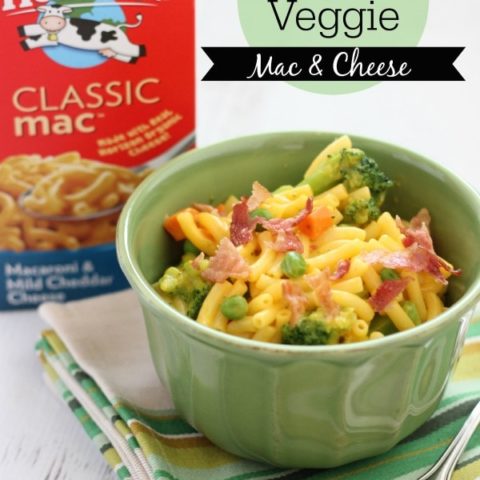 Bacon Veggie Mac & Cheese
Ingredients
1 box of Horizon Classic Macaroni & Mild Cheddar Cheese
6 cups water
1/4 cup milk
2 tbsp butter
3/4 cup frozen peas and carrots
1 cup frozen chopped broccoli
3 slices bacon, chopped
Instructions
Bring water to a boil in a medium saucepan.
Add pasta to boiling water and stir. Cook for 6 minutes.
Add frozen vegetables to boiling pasta and stir. Bring back to a boil and cook 2 more minutes.
Turn off heat and drain pasta and vegetables and return to pot.
Add butter, milk and cheese sauce packet ingredients. Stir well to combine.
Place in bowls and top with bacon. Serve.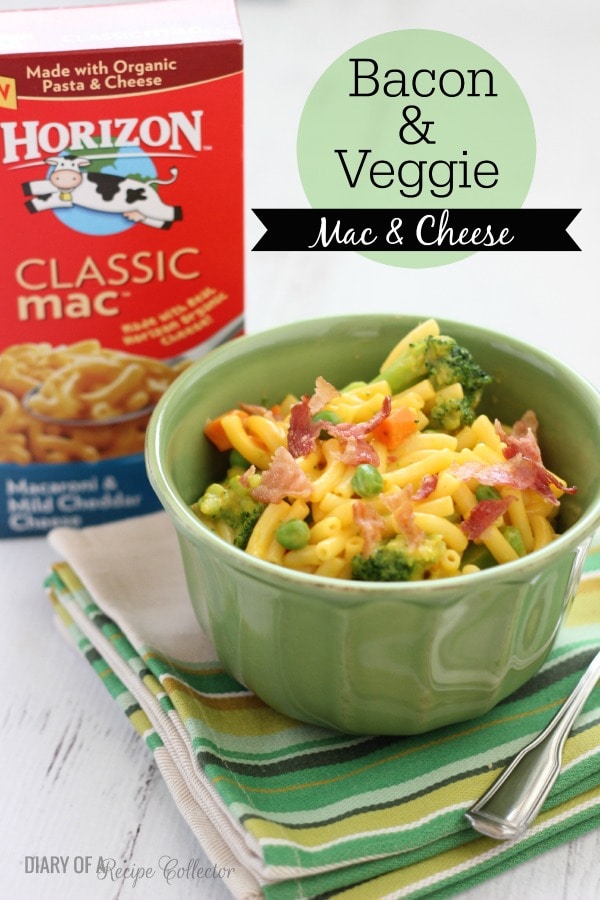 Be sure to follow Horizon on Pinterest for some more fabulous ideas!
This is a sponsored conversation written by me on behalf of Horizon Organic. The opinions and text are all mine.