Today I bring you a most glorious round up post!  Here are more than 60 fabulous pies with chocolate.  Mom, did you hear that?  It's one of your favorites in so many different versions!
Every time I say the words "chocolate pie" I just want to break into song and start singing the lyrics to John Anderson's Swingin'.  You know the part…
Her brother was on the sofa eatin' chocolate pie
Her mama was in the kitchen cuttin' chicken up to fry
Her daddy was in the back yard rollin' up the garden hose
I was on the porch with Charlotte feelin' love down to my toes,
and we were Swingin', yes we were Swingin'
Okay I'll stop…sorry about that!  Now it's probably stuck in your head.  So let's focus back on pies…with chocolate…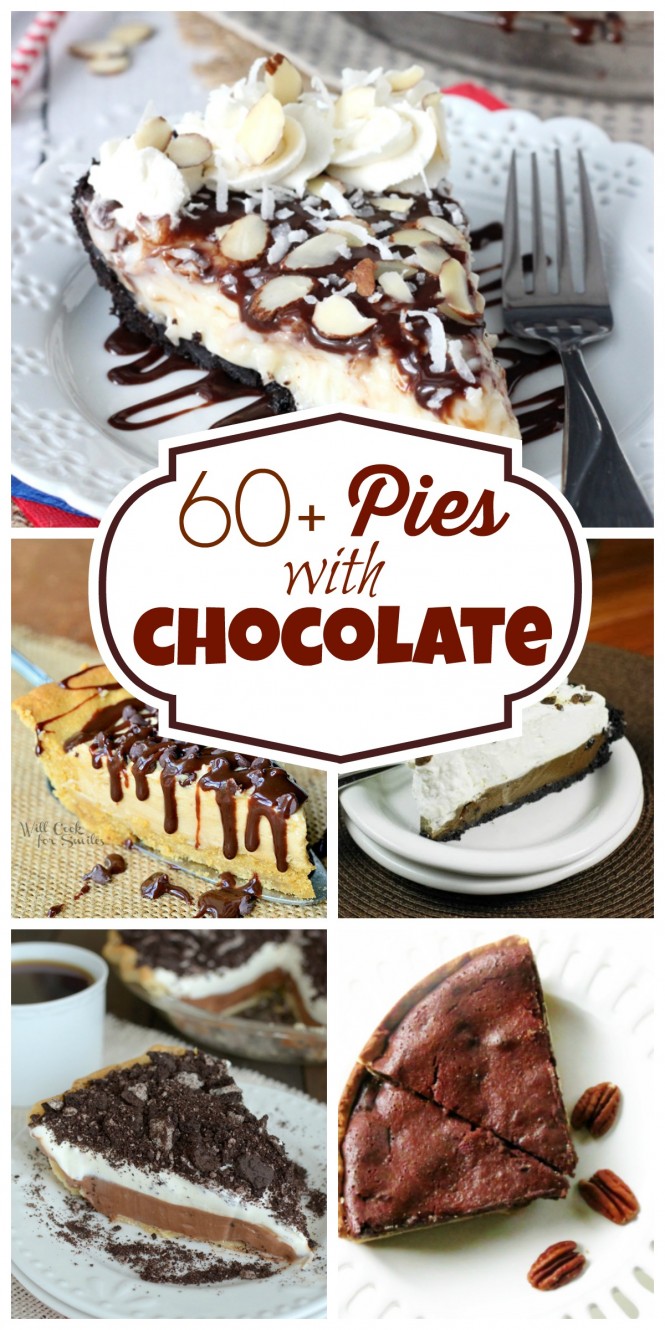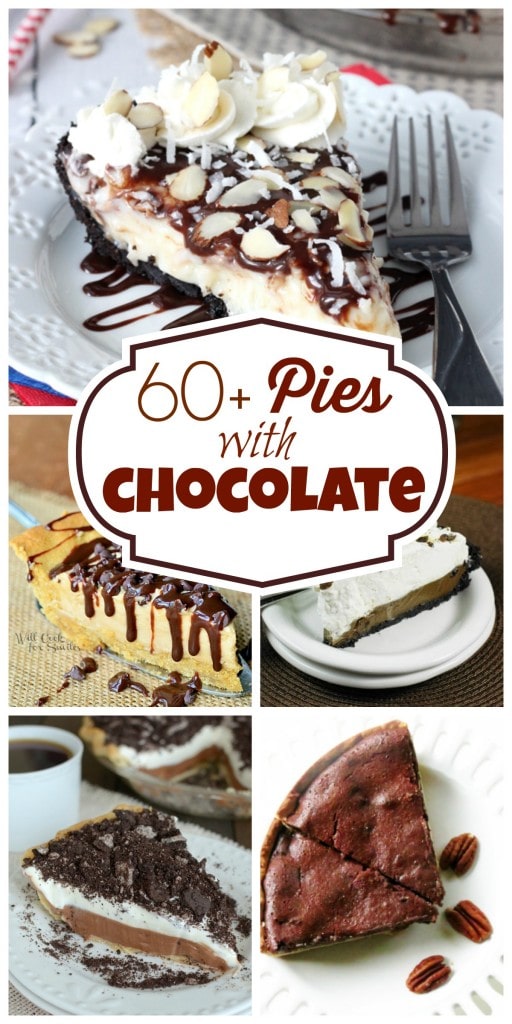 Loading InLinkz ...