60+ Salad Dressing Recipes to help put an end to a boring salad!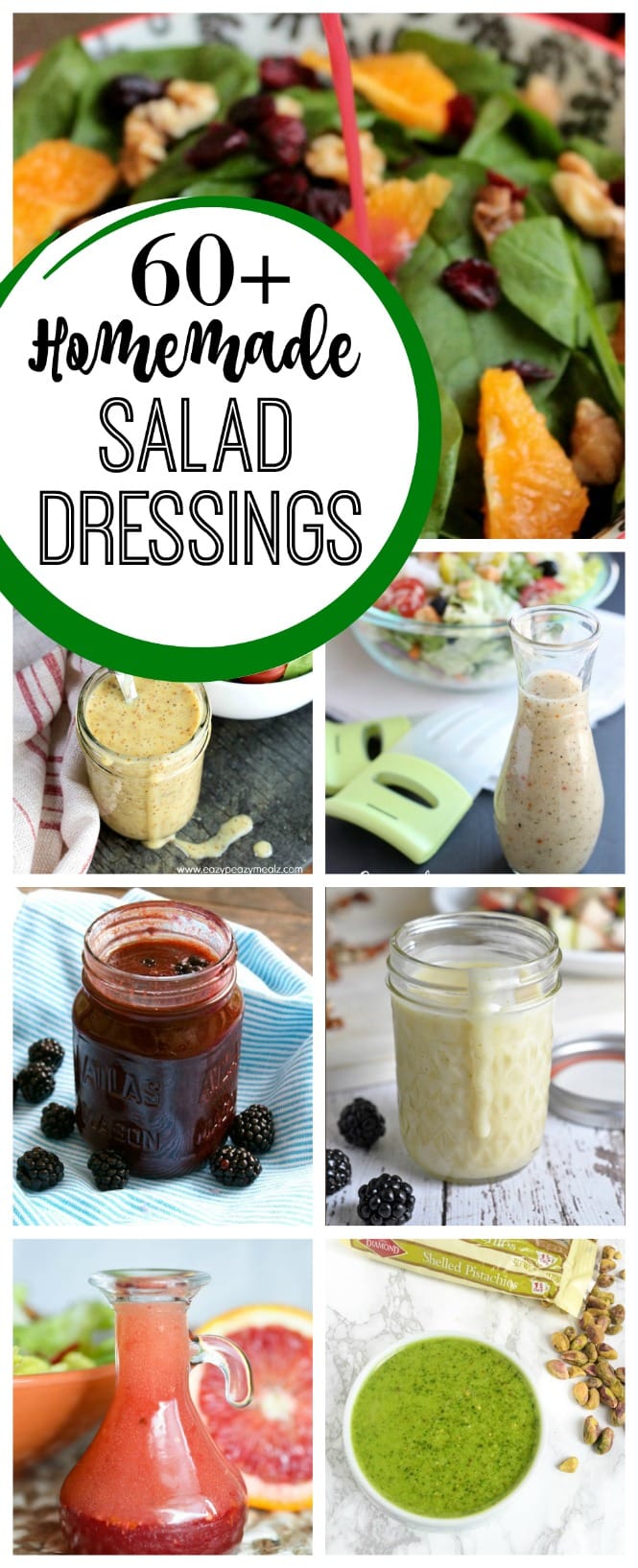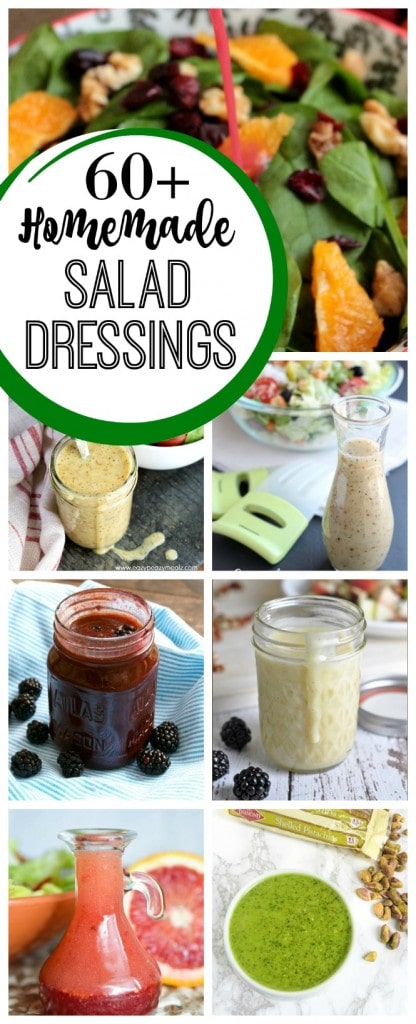 So how often have you made your own salad dressing?  If never, I hope that you will check out some of these awesome recipes.  If you do make your own, then you know how wonderful they can make a salad!  There is really nothing better than a homemade dressing.  This round-up has it all…everything from creamy dressings to vinaigrette to fruity ones too!  Enjoy!
You can find more SIDE DISH RECIPES HERE.
You can find ALL RECIPES HERE.
For more ideas, follow me on FACEBOOK, PINTEREST, INSTAGRAM, TWITTER, AND PERISCOPE.
Get FREE recipes delivered to you by email: SIGN UP HERE!