Lemon Burst Muffins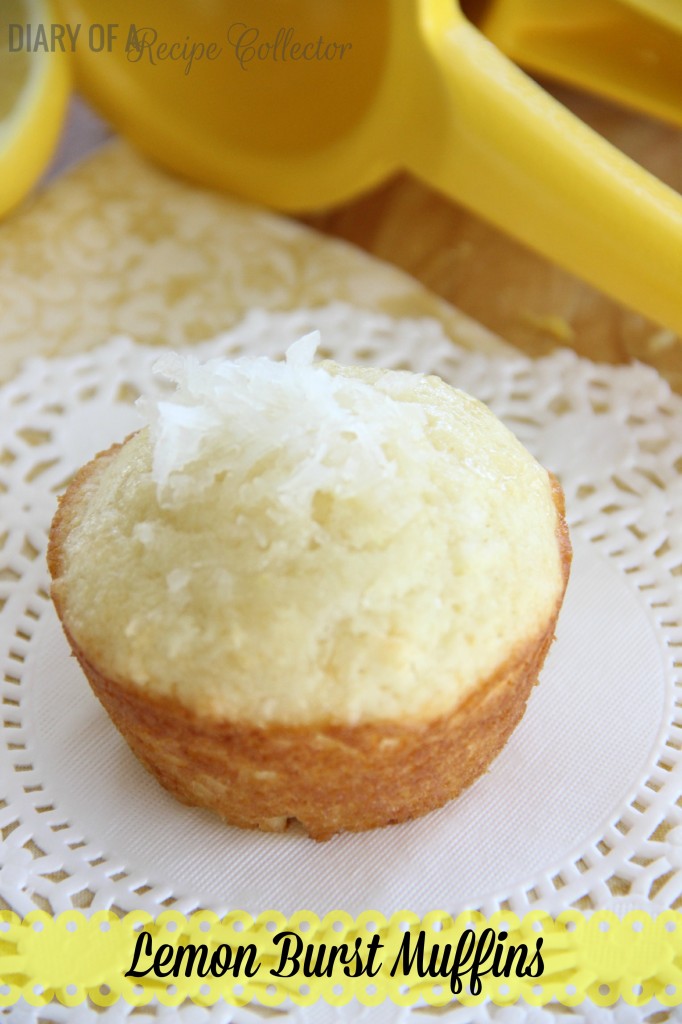 1¾ cup flour
¾ cup sugar
1 tsp baking powder
¾ tsp baking soda
¼ tsp salt
1 cup lemon yogurt (or you can use vanilla)
1 egg
⅓ cup melted butter
2 tbsp grated lemon zest
2 tbsp fresh lemon juice
½ cup coconut
Toppping:
⅓ cup fresh lemon juice
¼ cup sugar
¼ cup coconut
Preheat oven to 400.
In a large bowl, whisk yogurt, eggs, butter, and lemon zest.
Add dry ingredients and whisk just until combined.
Fold in coconut.
Spray muffin tins with cooking spray.
Fill muffin cups ⅔ full with batter.
Bake for 14-18 minutes or until toothpick comes out clean.
Cool in muffin tin for 5 minutes.
While muffins cool, begin creating lemon coconut syrup by heating sugar and lemon juice in a small sauce pan over medium heat until sugar is dissolved.
Remove from heat and stir in coconut.
Poke 10 holes in each muffin using a toothpick.
Spoon syrup over each muffin.
Let soak in for a few minutes and remove from pan.
Serve warm or room temperature.