Double Mocha Poke Cake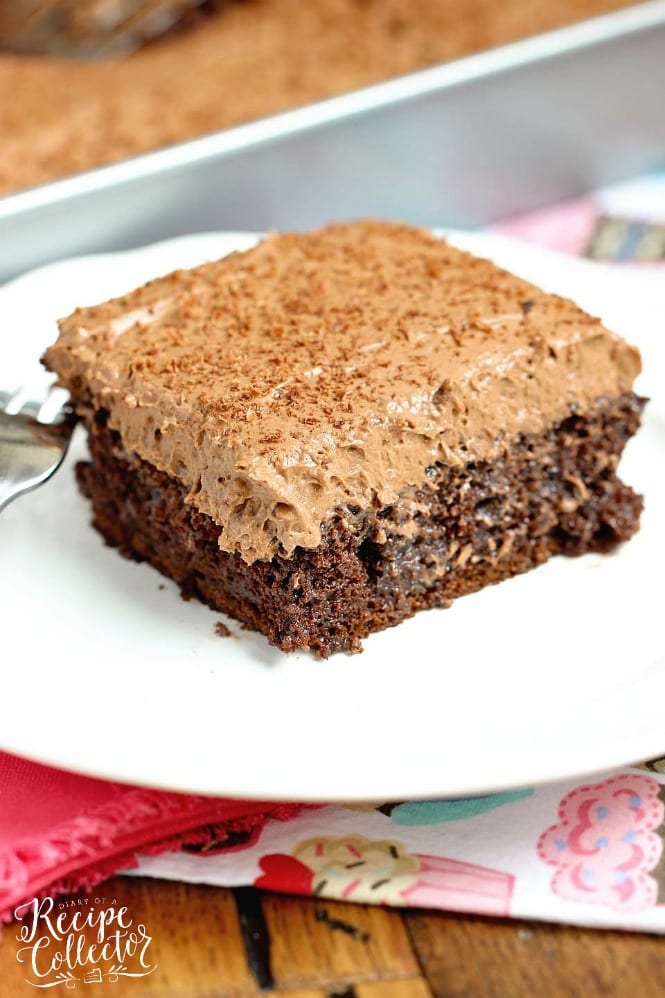 1 devil's food cake mix
2 3.4 oz instant chocolate pudding mixes
oil, water, eggs called for on cake mix
1tbsp plus 1 tsp instant expresso powder
1 can sweetened condensed milk
1 cup heavy whipping cream
1 cup milk
optional: hershey bar for grating on top
Prepare cake according to package directions adding 1 box of pudding mix and 1 tbsp expresso powder to other ingredients before mixing. Bake according to package directions in a 13 x 9 pan.
Once cake is removed from oven, poke several holes all over the top of cake with a toothpick. Drizzle sweetened condensed milk evenly over entire cake. Allow cake to sit until cool.
Once cake has cooled, prepare icing by whipping 1 cup of heavy whipping cream. In a separate bowl, mix pudding mix with 1 cup milk. Add to whipped cream and mix will. Spread icing over cooled cake. Top with grated hershey bar. Refrigerate for at least 2 hours and serve.