Sausage & Black Eyed Pea Chili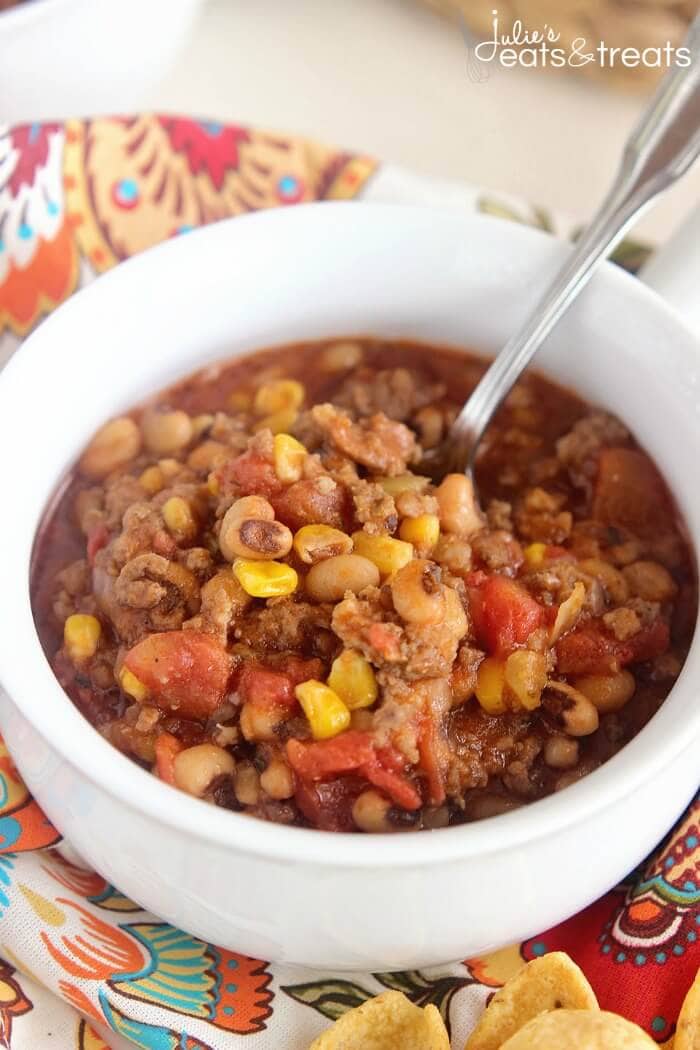 1 lb. ground beef (7% fat)
1 lb. ground breakfast sausage
1 medium onion, chopped
½ cup chopped green bell pepper
½ cup chopped red bell pepper
1 tbsp finely chopped garlic
1 15 oz. can tomato sauce
1 14.5 oz. can diced tomatoes
1 14.5 oz. can black-eyed peas
1 15 oz. can corn, drained
1 14.5 oz. can beef broth
1¼ tsp creole seasoning
Optional: Serve with Fritos, saltine crackers, or cornbread
Brown beef and sausage. After about 5 minutes of browning, add onions, peppers, and garlic. Season with ¾ tsp creole seasoning. Brown until vegetables are soft.
Add remaining ingredients and remaining ½ tsp creole seasoning. Bring to a boil and then reduce heat to medium to simmer for about 30 minutes uncovered.
Serve with Fritos, saltine crackers, or cornbread.