Southwestern Bean & Cheese Dip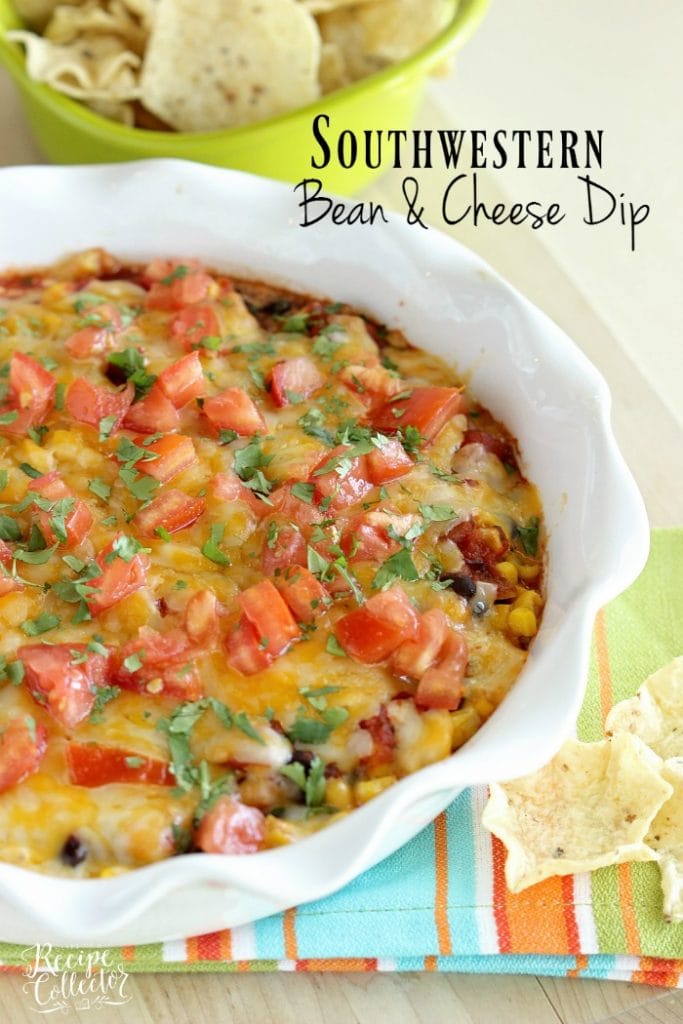 1 8 oz. block cream cheese, slightly softened
½ cup salsa (I used mild, but use a spicier one if you prefer)
1 15 oz. can black beans, drained and rinsed
1 8 oz can corn, drained
1½ cups shredded Colby Jack cheese
1 tomato, chopped
1 tbsp chopped fresh cilantro
tortilla chips for serving
Preheat oven to 350 degrees.
In an oven safe dish, spread cream cheese into a thin layer to the edges of dish.
Spread salsa over cream cheese.
Top with black beans and corn evenly over salsa.
Bake for 15 to 20 minutes or until the edges are hot and bubbly.
Remove from oven and sprinkle with cheese. Place back in oven for about 2 minutes to melt the cheese.
Add tomatoes and cilantro.
Serve warm with tortilla chips.