Chicken Fajita Wedge Salad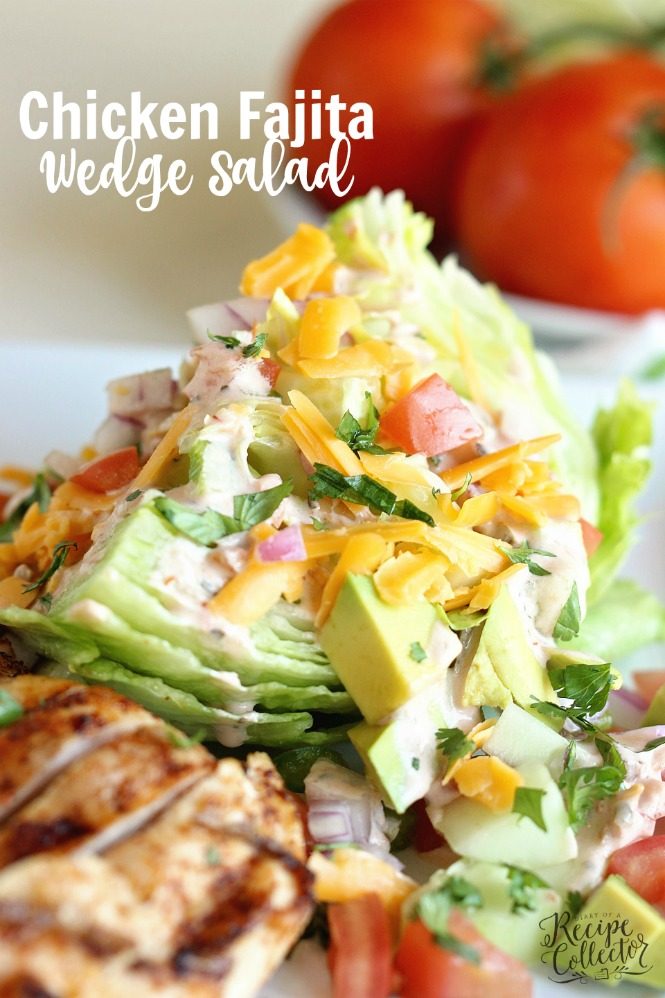 2 boneless skinless chicken breasts
¾ tsp chili powder
¼ tsp cumin
½ tsp creole seasoning
½ head iceberg lettuce
1 chopped tomato
¼ cup finely diced red onion
¼ cup finely diced green bell pepper
½ cup diced cucumber
½ cup shredded cheddar cheese
3 tbsp salsa
¼ cup ranch dressing
1 diced avocado
1 tbsp cilantro
Season chicken breasts on both sides with chili powder, cumin, and creole seasoning.
Grill over medium heat for about 18 minutes or until chicken is cooked through. Remove from heat and let rest for a few minutes.
Cut the ½ head of lettuce in half again. Place each wedge on a plate. Top with tomatoes, bell peppers, onion, cucumber, and shredded cheese.
Mix salsa and ranch dressing together. Drizzle onto each wedge. Garnish with avocado and cilantro.
Slice chicken and serve it along side of the wedge.