Creamy Shrimp & Corn Soup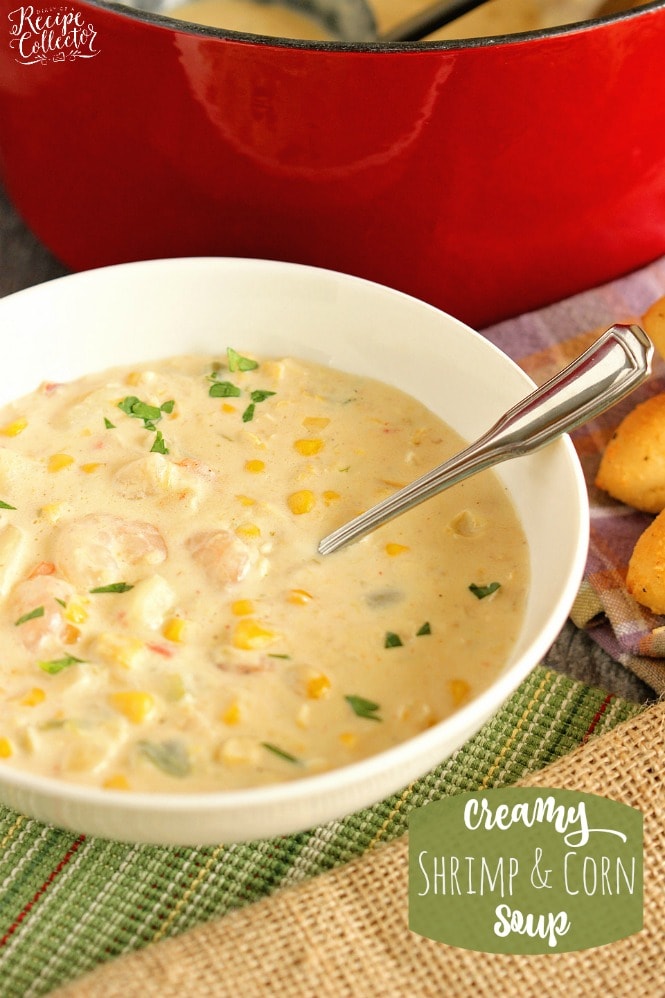 1½ cups onions, bell peppers, celery (I used a frozen Seasoned Blend mix)
4 tbsp butter
1 tbsp olive oil
1 large red potato, peeled and chopped into 1 in. cubes
1½ tsp creole seasoning (divided)
1 lb. medium shrimp (70/90 ct.)
1 14.5 oz. can whole kernel corn, drained
1 14.5 oz. can cream-style corn
4 oz. cream cheese, cubed
2 cups half and half
Optional: Chopped fresh parsley
Heat butter and olive oil in a large pot.
Saute onions, bell peppers, celery, and potato for 10 minutes. Season with ¾ tsp creole seasoning.
Season shrimp with remaining creole seasoning and add to veggies. Cook 4 to 5 minutes over medium to medium-high heat.
Add cans of corn, cream cheese, and half and half. Bring to a simmer and stir to melt cream cheese. Cook over low until cream cheese is melted.
Serve with fresh parsley, if desired.
*Goes great with bread and a salad.
*You could also use a low-fat milk in place of half and half.
Recipe by
Diary of A Recipe Collector
at https://www.diaryofarecipecollector.com/creamy-shrimp-corn-soup.html