Mexican Lasagna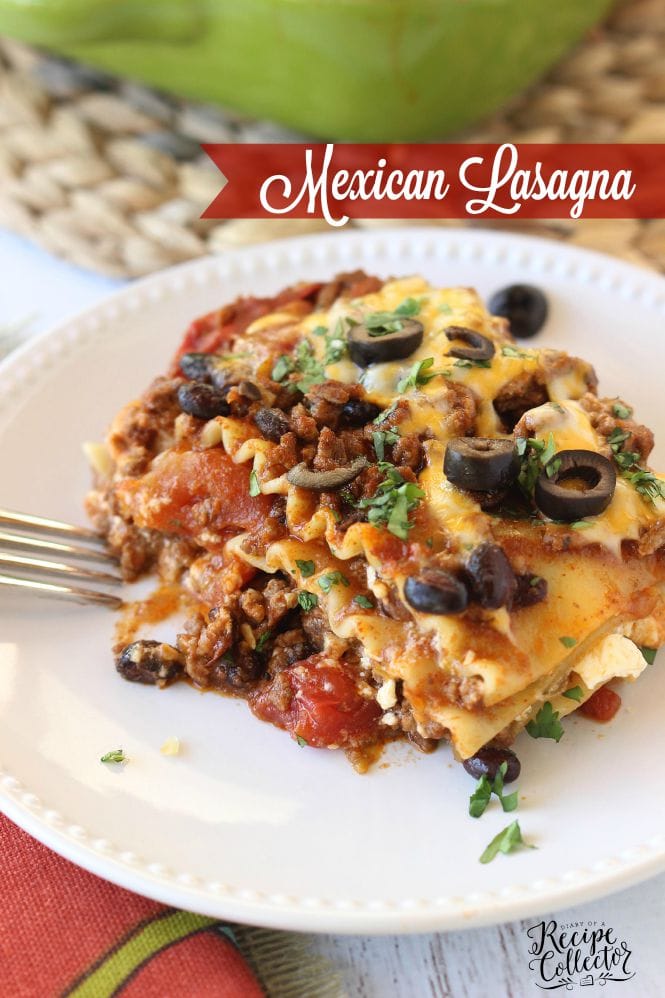 1½ lb. ground sirloin
1½ tsp. creole seasoning
2 tsp chili powder
1 tsp cumin
1 8 oz. can tomato sauce
1 14.5 oz. can diced tomatoes
1 4 oz. can diced green chiles
1 14.5 oz can black beans, drained and rinsed
1 cup water
16 oz. container of cottage cheese
3½ to 4 cups shredded Colby Jack cheese
½ tsp salt
¼ tsp pepper
1 egg
1 tbsp cilantro, plus more for garnish
9 lasagna noodles, uncooked
Sliced black olives for topping (optional)
In a large pot, season ground sirloin with creole seasoning, chili powder, and cumin and brown.
Add tomato sauce, diced tomatoes, black beans, green chiles, and water. Simmer over medium heat for about 10 minutes. Taste to season again. Turn off heat.
Mix cottage cheese, 1 cup shredded cheese, 1 egg, salt and pepper, and cilantro in a bowl.
Spray 9 x 13 casserole dish with cooking oil spray.
Add 1½ cups sauce to bottom of casserole dish and spread out evenly.
Top with 3 uncooked noodles
Top with ⅓ of remaining meat sauce, ½ of cottage cheese mixture, 1 cup shredded cheese
Repeat with 3 more noodles, meat sauce, last ½ of cottage cheese, and shredded cheese.
Top with last 3 noodles, last ⅓ of meat sauce and more shredded cheese.
Cover with foil sealing edges tightly. Bake at 350 for 50 minutes. Uncover and bake for 5 to 10 minutes more. *You may want to place casserole dish on a sheet pan in case any sauce bubbles over.
Top with sliced olives and cilantro. Allow to cool about 10 minutes before cutting and serving.