Grilled Burritos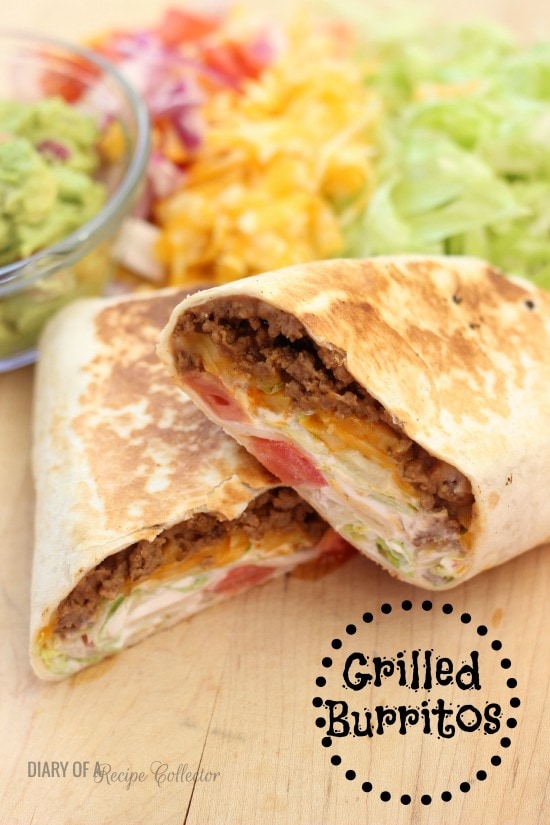 1 lb. ground beef
1 taco seasoning packet
4 burrito size tortillas
1 can refried beans
1 tomato diced
1 cup shredded lettuce
½ cup sour cream
1½ cups shredded Colby/Jack cheese
Guacamole (optional)
Brown ground beef.
Add taco seasoning packet and cook according to package directions.
On each tortilla, spread about 1-2 tbsp refried beans. Add about ½ cup ground beef. Top with lettuce, tomatoes, shredded cheese, and sour cream.
Fold up ends and roll to seal.
Place seam side down in skillet and cook until golden brown. Flip and cook other side until golden brown.
Slice in half. Serve with guacamole.